There are of course some benefits to online training, including their accessibility, the removal of travel and accommodation expenses, and allowing people to learn in their preferred environment and at their own pace. However, research shows that the majority of workers would actually rather attend an in-person training course than a virtual training session.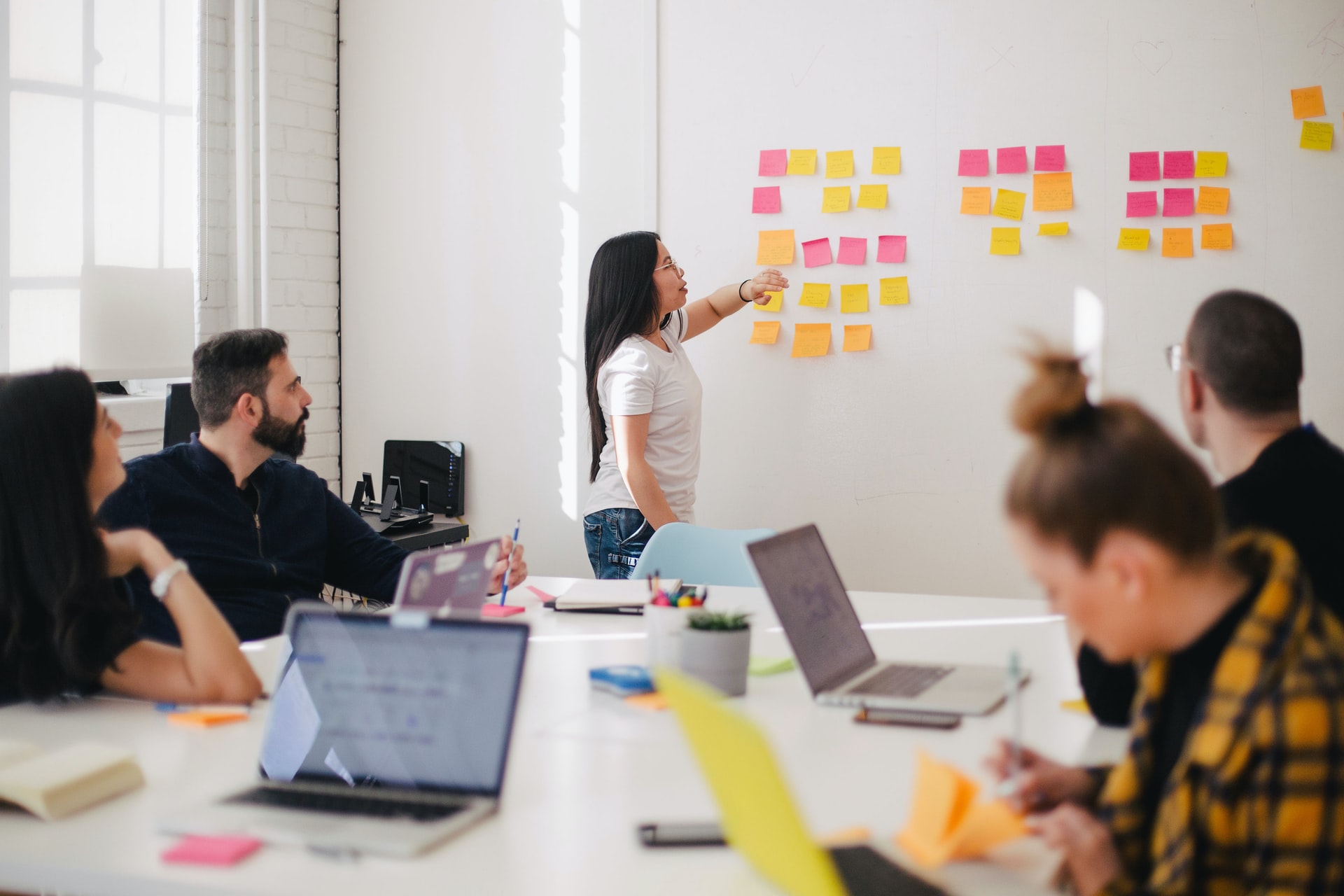 A survey carried out by Paychex in 2021 found that 61% of those questioned ranked physical interaction as the most important factor of onboarding training when starting a new job. What's more, 67% of respondents said they felt in-person training was more successful than online learning, 62% said it was more enjoyable, and 56% reported that face-to-face learning was more satisfactory.
With this in mind, let's take a look at why so many people prefer the option of in-person training courses.
What Is A Training Course Designed To Achieve?
The main objectives of a training course are to teach you something, and to bring a team together, both of which can be much more effective in person than online.
As the majority of us grew up learning in a traditional classroom environment, face-to-face training courses can recreate this setting that's conducive to learning, but with more interactivity.
When it comes to bringing the team together or meeting with like-minded people, the best way to do this will always be in person, as it allows you to build a deeper connection. Bear in mind that in-person training does come with a higher cost though, as you'll need to spend on a suitable space, as well as travel and potentially accommodation too.
6 Advantages Of In-Person Training Courses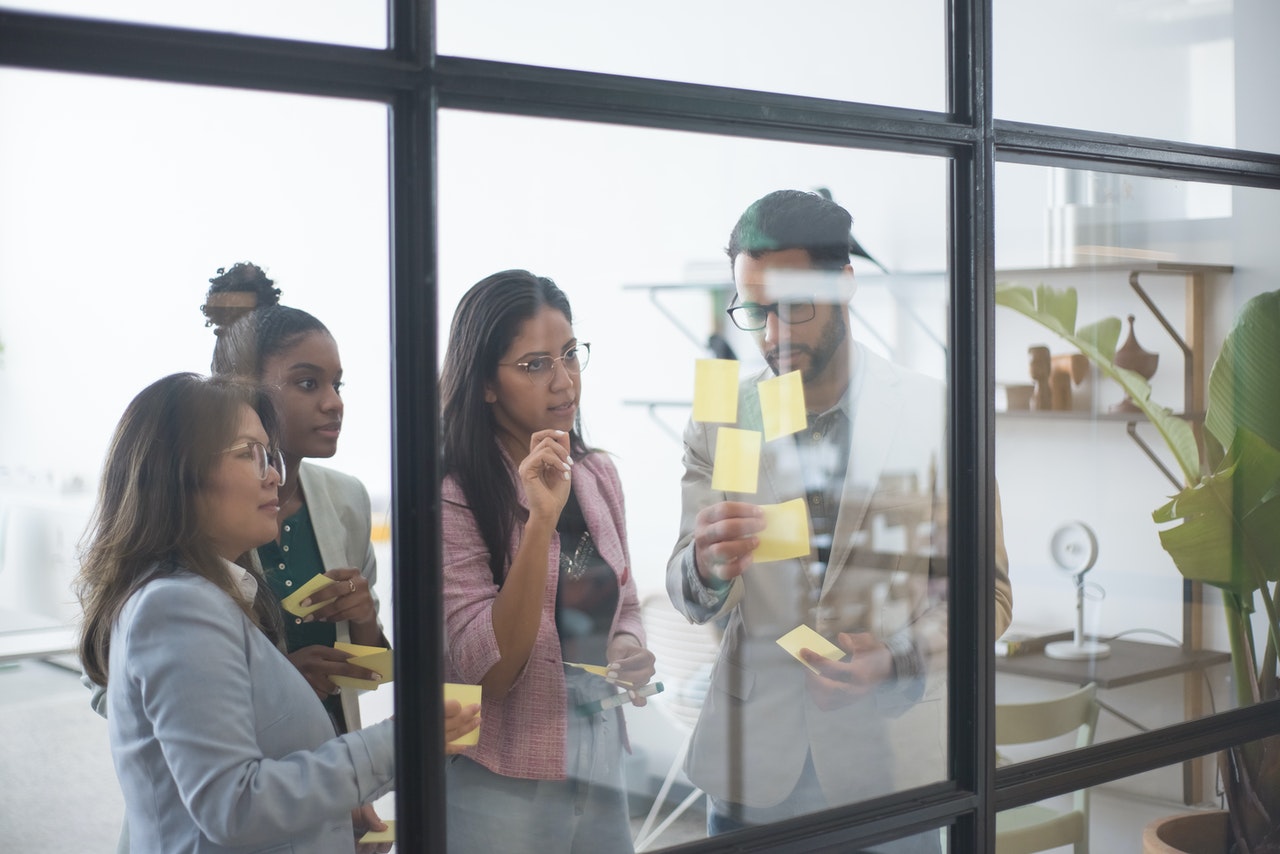 There are many advantages to face-to-face training courses over online training sessions, from making it easier for participants to ask questions to learning in an environment with fewer distractions. Read on to discover some of the key benefits of in-person training.
1. More Hands-On And Immersive
In-person training courses can be much more hands-on and immersive, meaning participants are more likely to get in the zone, focus, and get stuck in.
People will turn up to a face-to-face training session with the intention of learning, and will have left other priorities and tasks at the door, allowing them to immerse themselves fully in the session. In contrast, if you're sitting in front of a screen all day and then begin an online training session, it can be harder to compartmentalise and for new information to sink in.
2. Easier For Participants To Ask Questions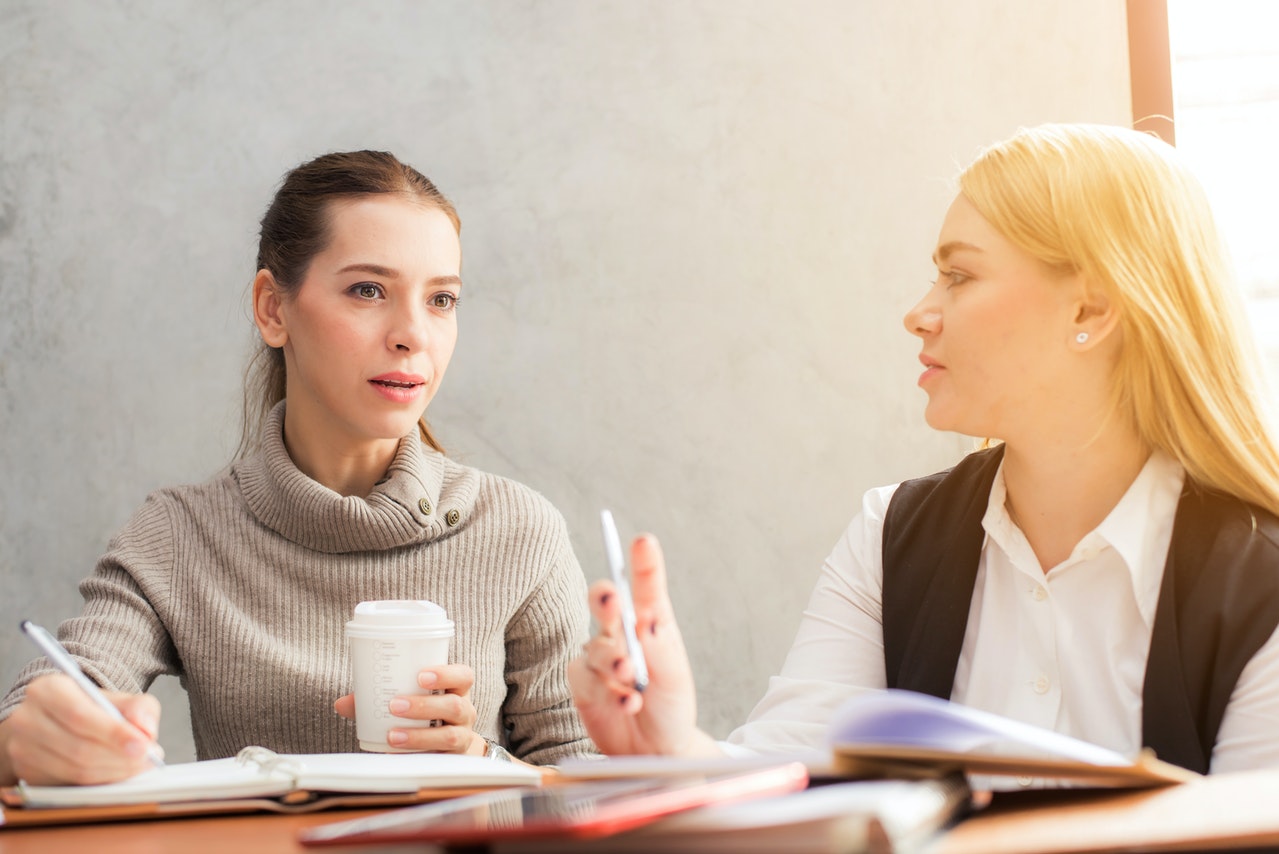 Questions can sometimes get lost during a virtual training course, and it requires someone to take time out of the session to monitor the chat box. However, in a face-to-face session, people can simply raise their hand or chip if they want to, which can then encourage others to do the same, helping everyone to get more out of the session.
3. Caters To Different Workers' Learning Styles
Face-to-face training courses can be much more interactive than online training sessions, catering to different people's learning styles as a result. Some people are visual learners, some are auditory learners, which means they learn by listening, and others are kinesthetic learners, meaning they learn better by doing.
In-person training allows leaders to incorporate each of these learning styles, with some time spent on presenting ideas, and some dedicated to interactive activities to ensure everyone is getting something out of the course.
4. A Chance To Build Strong Working Relationships
Meeting in person also makes it easier to collaborate and subsequently build strong working relationships. It's a great chance to learn from and with your peers, find out more about each other in icebreaker sessions, and socialise during breaks.
Building these personal relationships can benefit professional relationships and foster a greater sense of teamwork, helping to improve morale and motivation as a result.
5. Fewer Distractions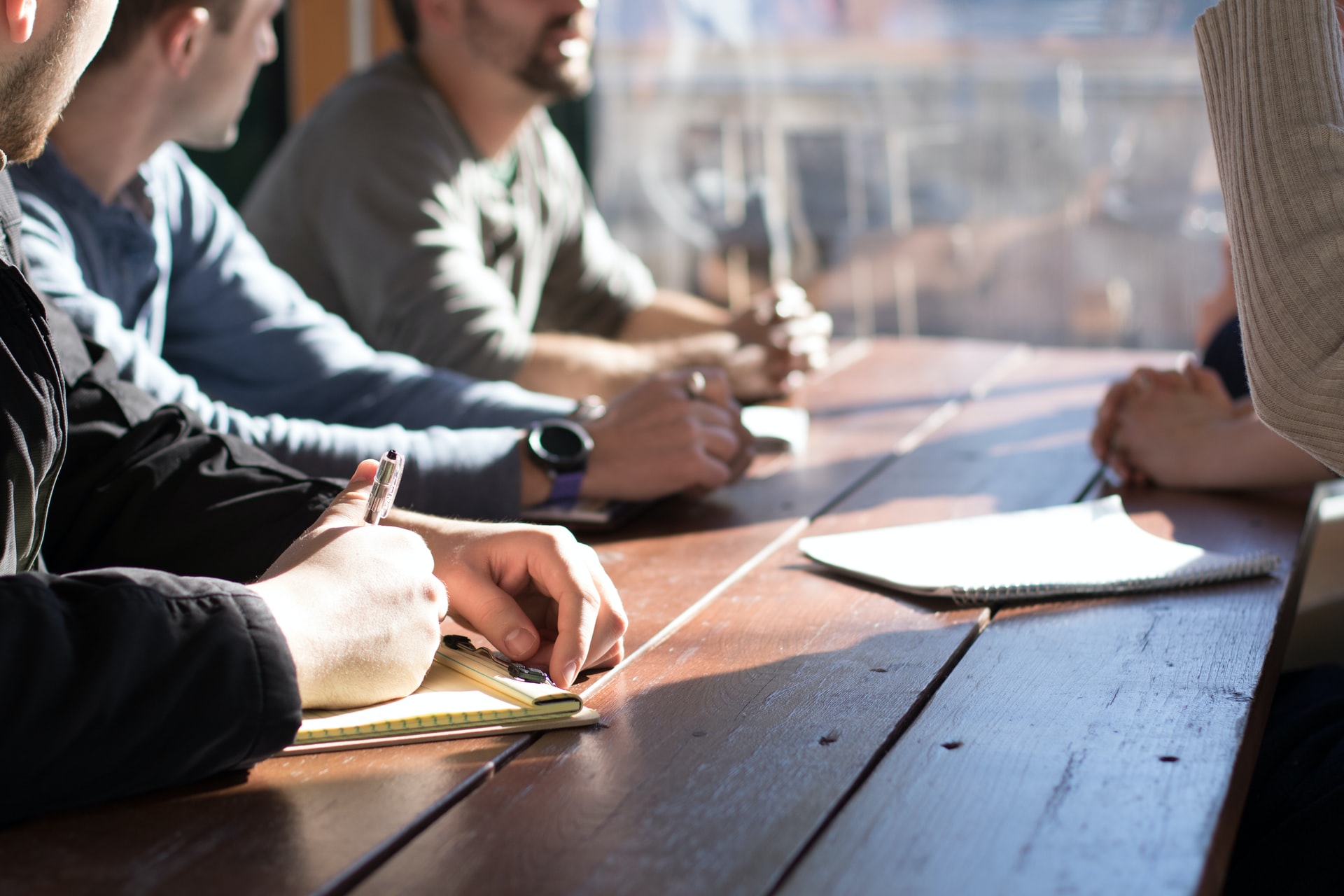 Another reason to physically attend a training course is that it comes with fewer distractions. If you're joining an online session from home, there can be distractions from kids and pets, while joining from a busy office can bring distractions from email notifications and background chatter from colleagues. All of these distractions are removed with in-person training in a dedicated space.
6. Clearer Progress
Session leaders are better able to see progress and results in an in-person training session, as they can see people's body language and see when new ideas are clicking into place. This means they can see when to move on to the next part of the session or what to spend more time on much easier than they can with an online training course, when they can't necessarily see people taking notes or their body language.
In-Person Training Courses You Don't Want To Miss
At The Hub Events, we offer a wide selection of in-person training courses to bring your team together, or for you to come together with like-minded learners, making them a brilliant opportunity to network too. Our suite of courses includes management training courses, leadership courses, marketing training courses, finance courses for non-financial leaders, and more.
Management Training Courses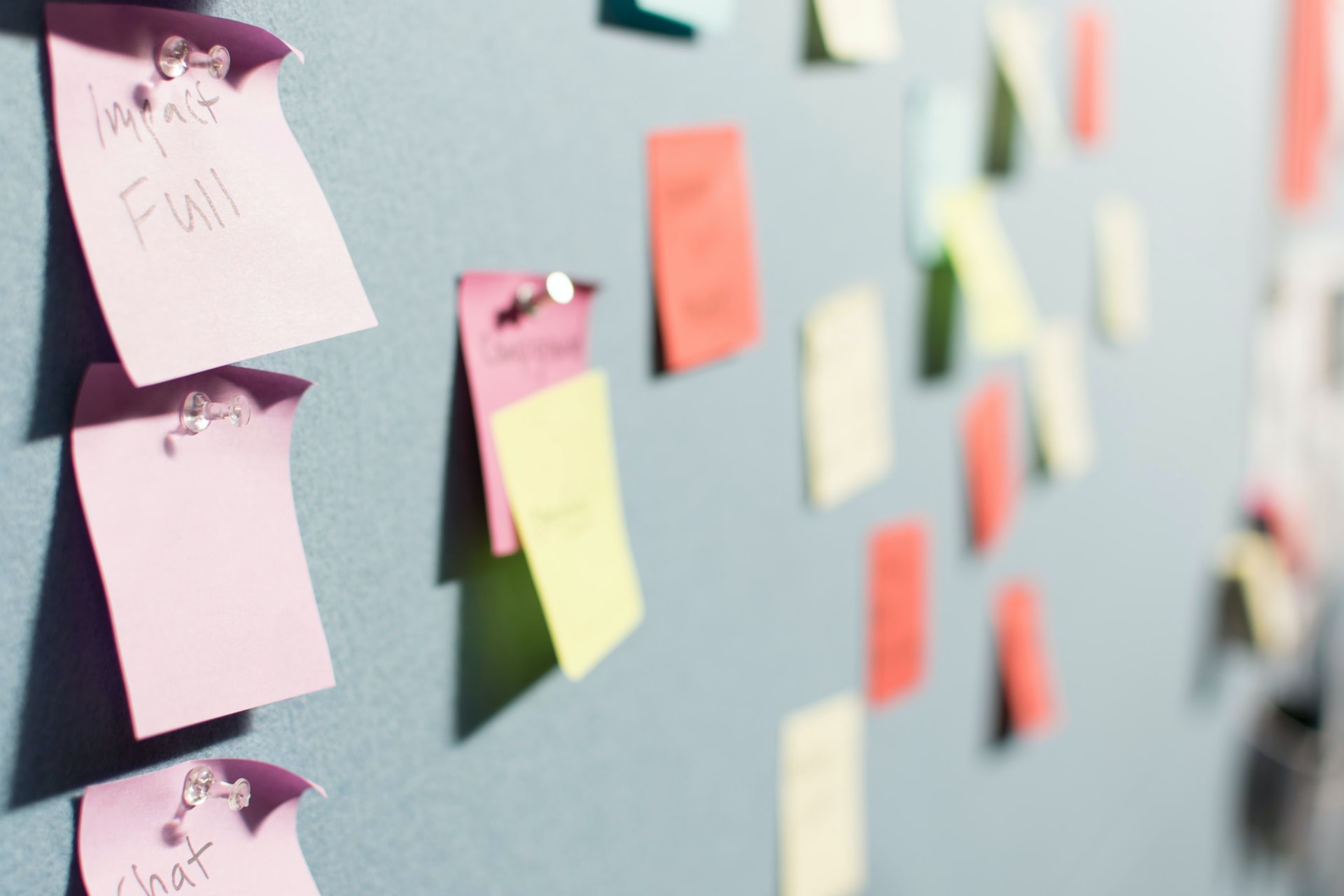 Discover management training courses such as How To Facilitate Brilliant Meetings, which will cover everything from how to engage your team from the start of a meeting to how to filter and prioritise easily, and how to manage disruption and disagreements.
Learn how to get the most from your team on our Experienced Manager Bootcamp, a two-day course designed to teach managers how to influence and motivate others, increase your own productivity, enhance your personal credibility, and how to solve problems while still delivering results.
We also offer a management course aimed at women, Powerful Female Managers, which is designed to coach female managers on how to be heard, how to be resilient in the face of setbacks, and how to enhance your credibility. Explore our full range of in-person management training courses.
Leadership Training Courses
Our leadership training courses are designed to refresh and enhance your leadership skills, whether you attend our Director Refresh and Reboot, or How to Build Your Leadership Presence.
The High Impact Leader, which can be attended in either London or Manchester, is another great leadership course, providing you with the opportunity to come together with others to learn:
The core qualities of senior leadership

How to make strategic choices and make decisions without bias

How to talk about values and purpose

How to make your leadership inclusive

How to develop your own diverse network

How to ensure you effectively listen as a leader

How to manage 'the great resignation'
Discover our full range of leadership training courses.
Personal Impact And Effectiveness Training Courses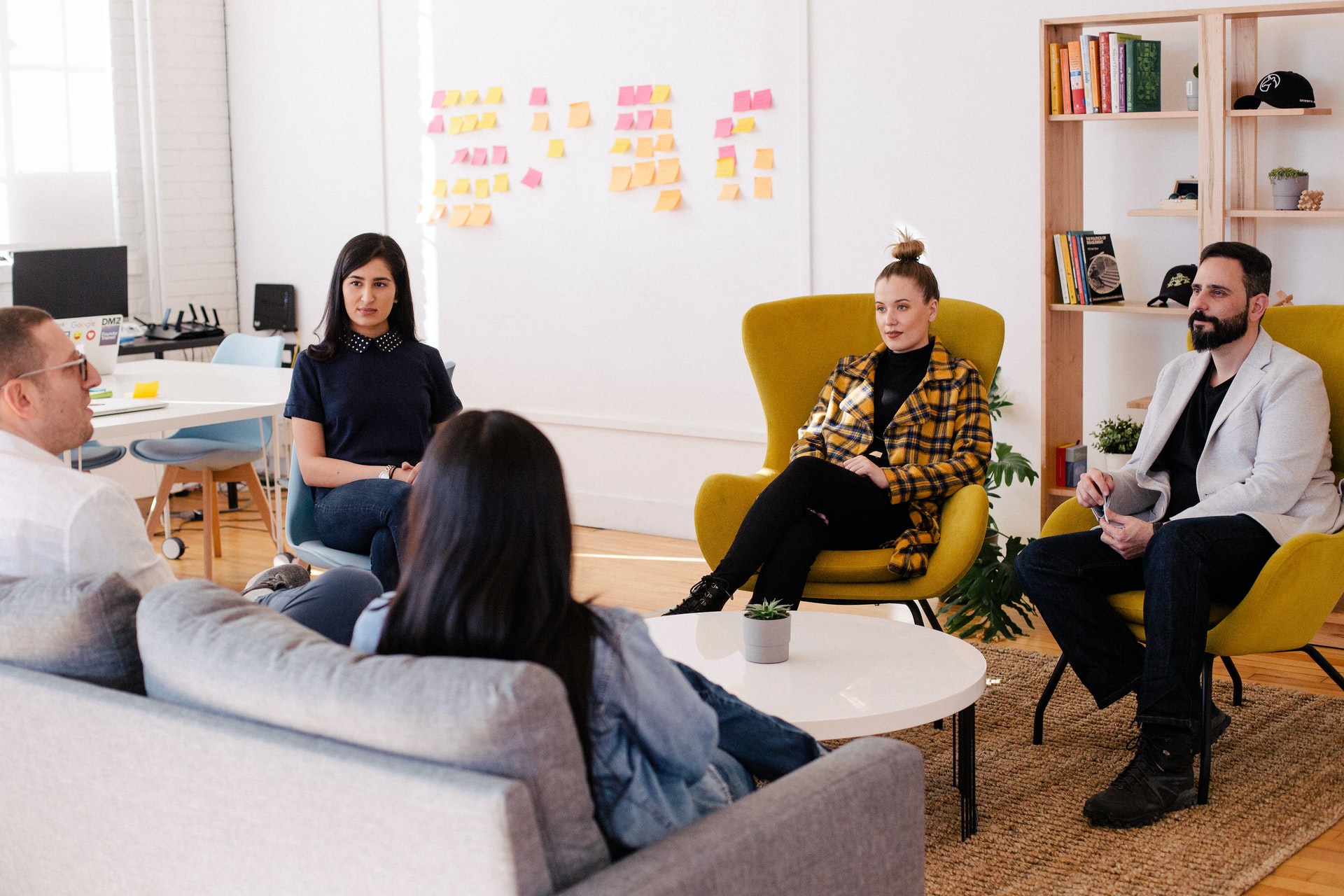 We also offer a suite of training courses that are designed to help boost your personal impact and effectiveness in the workplace. These include Confident Communication: How To Talk and Listen for Maximum Impact, which is an interactive workshop designed to improve your communication skills through the power of words, sounds, and body language, as well as how to increase sales through better and more personalised communication.
And if you're looking to improve your presentation skills, our London-based training course Presentation Skills for the Reluctant Presenter could be the ideal course for you. It covers how to manage presentation anxiety with transferable techniques, how to handle your audience with confidence, and how to achieve your desired outcome following a presentation.
In-House Training Courses
If you're looking for training courses for your team to take part in in-house, rather than sending just one or two members of staff to London or Manchester for the day, check out The Hub Events' in-house training offering.
Courses that we can deliver to your organisation in-house in a face-to-face setting include:
There can be multiple benefits to in-house training sessions, including the fact that they can fit into the team's usual working day, without the need for extra travel, accommodation costs, and alternative childcare arrangements.
Our in-house training courses can also be tailored to your company's specific needs, helping you to get exactly what you need out of them. Our trainers can even design a bespoke course just for you; every organisation's needs are different, and we want you to get the most out of the training we offer to help drive your business forward.
Investing in in-house training is an effective way to demonstrate that you value your staff's development, and it's a great way to foster team building.
Learn, Inspire, And Thrive With The Hub Events
We understand that in-person training isn't always the most suitable option when you're managing a hybrid workforce, so we also offer a range of online courses via our virtual classroom. Courses that we believe work better online include:
All of our training courses are designed to inspire, so you can learn, thrive, and drive your organisation forward. Explore our full range of training courses, or contact us here if you have any questions.