There are different ways to help staff develop and improve their skills, but online training has quickly risen as one of the best options for many businesses - especially with the boom of remote and hybrid working. While in-person training is still a valuable experience, online training courses have several distinct advantages, and they can cover almost any topics.
We've noticed more managers and business owners looking for online training to help staff adjust and embrace hybrid or remote working. The skills and knowledge can unlock the potential in your staff, teams, and business, making these different working environments work better than ever.
Why Should You Consider Hybrid Or Remote Methods Of Working?
Over the last few years, the business world has changed. Some companies had started to move towards remote working and hybrid working, using new technologies to take advantage of a wider talent pool, but many others stuck with requiring a physical presence in the workplace.
This was required for some staff in some roles, but the Covid-19 pandemic changed everything.
Being forced to stay away from the office or workplace meant businesses had come around to new ways of working. This started with everyone being remote where possible, but as restrictions eased, hybrid working quickly found its place as a valid option, suiting some people and being a happy compromise for others.
Now that business owners have the choice, should they be encouraging everyone back into the office, or is more flexibility going to work out better in the long run? To find out, we have to understand what's involved with each way of working.
The Rise Of Remote Working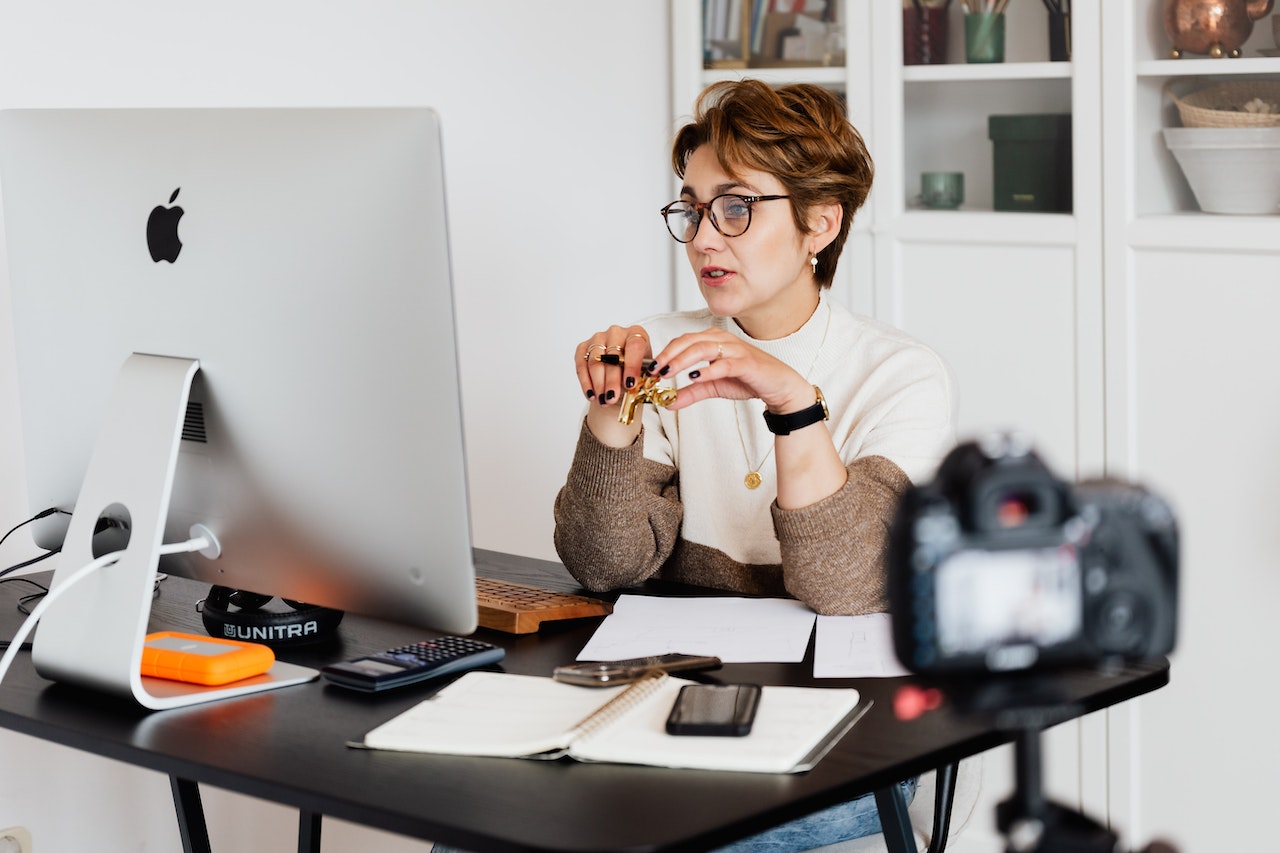 Remote working involves a business having a workforce that does not operate from a workplace or central location. These staff members can be anywhere in the country - or around the world - as long as they have an internet connection that allows them to communicate with other members of the team and carry out tasks.
In this scenario, an office or workplace becomes less important, with the business focusing on ensuring the right tools and equipment are available for everyone to complete their work. It brought to the front the question of whether it matters if employees are working from home, a cafe or somewhere else - and the answer was largely, if they're productive and getting work done, it doesn't matter.
There is an issue of trust to think about with remote working, however. Are employees more productive when they can be seen to be in the workplace, or is there more to it than just having seats filled. A trusted worker will feel valued and respected, wherever they are, and can make remote working a viable option.
Is Hybrid Working The Future?
Whether you're interested in exploring remote working opportunities for your business or not, there will always be times when being in the workplace is beneficial. This makes hybrid working an appealing prospect, allowing staff the flexibility of working from home on a regular basis while ensuring there is face-to-face contact with colleagues and management.
Finding the right balance takes time. It will be different for each business, and different teams in that organisation. The key to success with hybrid working is maximising productivity while keeping employees happy and providing the right environment for their needs and wellbeing.
Some people also prefer being in the workplace rather than working remotely. They thrive on the atmosphere, and like a clearer boundary between work and personal lives. It means the workplace will never truly leave us, but it's important to know what environment will get the best from your staff, and hybrid working can help everyone work better in their own way.
Utilising Online Training To Help Adapt To Hybrid And Remote Working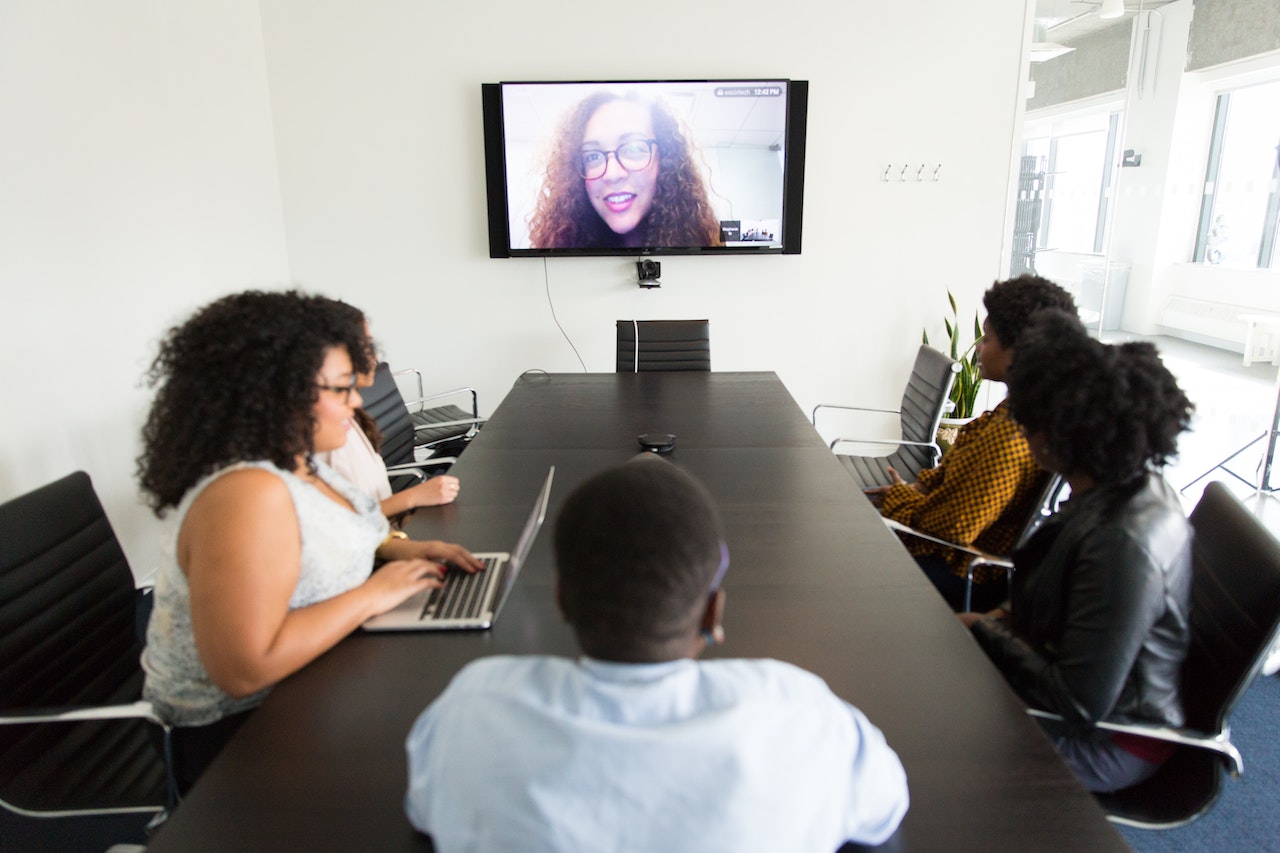 We've talked before about what makes online training a fantastic option to improve the skills and knowledge of the workforce. The benefits are endless, and while some are aligned to training courses completed in person, there are others to consider when deciding what the best option is for your team's needs.
In-person training has its benefits, but it also requires you to fit into someone else's schedule, which can be challenging for some teams. The opportunity to meet new people, ask questions directly and network are all bonuses, but it can be an intense experience which doesn't cater to how everyone learns.
You can show the same flexibility in how people work best with their learning and development by choosing online training courses that are flexible and can be completed in different ways, showing you put your employees first.
Taking Advantage Of Virtual Training
There are two ways that virtual training can be completed: during a live session or over a period of time chosen by the participant.
A live virtual training course is similar to the ones carried out in person, but over the Internet using video conferencing software. This means people from more locations can attend without transport or accommodation costs. The format will be different, of course, but home comforts can make people more relaxed and in a better frame of mind learn.
The other way to complete online training courses is through online modules and resources. These can be accessed at times suited to the participant, and can be completed at their own pace. There might still be some live sessions included, but these will be shorter and there will usually be options to make sure they can be done at the best times.
6 Online Training Courses For Remote And Hybrid Workers
Adapting to remote or hybrid working isn't easy for everyone, and there is no one piece of advice that works for everyone because of how different we all are - and also because the jobs and industries we work in vary so much. Thankfully, there are a lot of different online training courses out there so anyone can improve their skills and be ready for those changes.
We've picked out some of our great virtual training courses to cover a range of situations and skills that employees can use to help them adapt to hybrid or remote working. They'll find a lot of the skills from in-person working are utilised, just in slightly different ways - putting them a lot closer than they think.
1) Virtual Presenting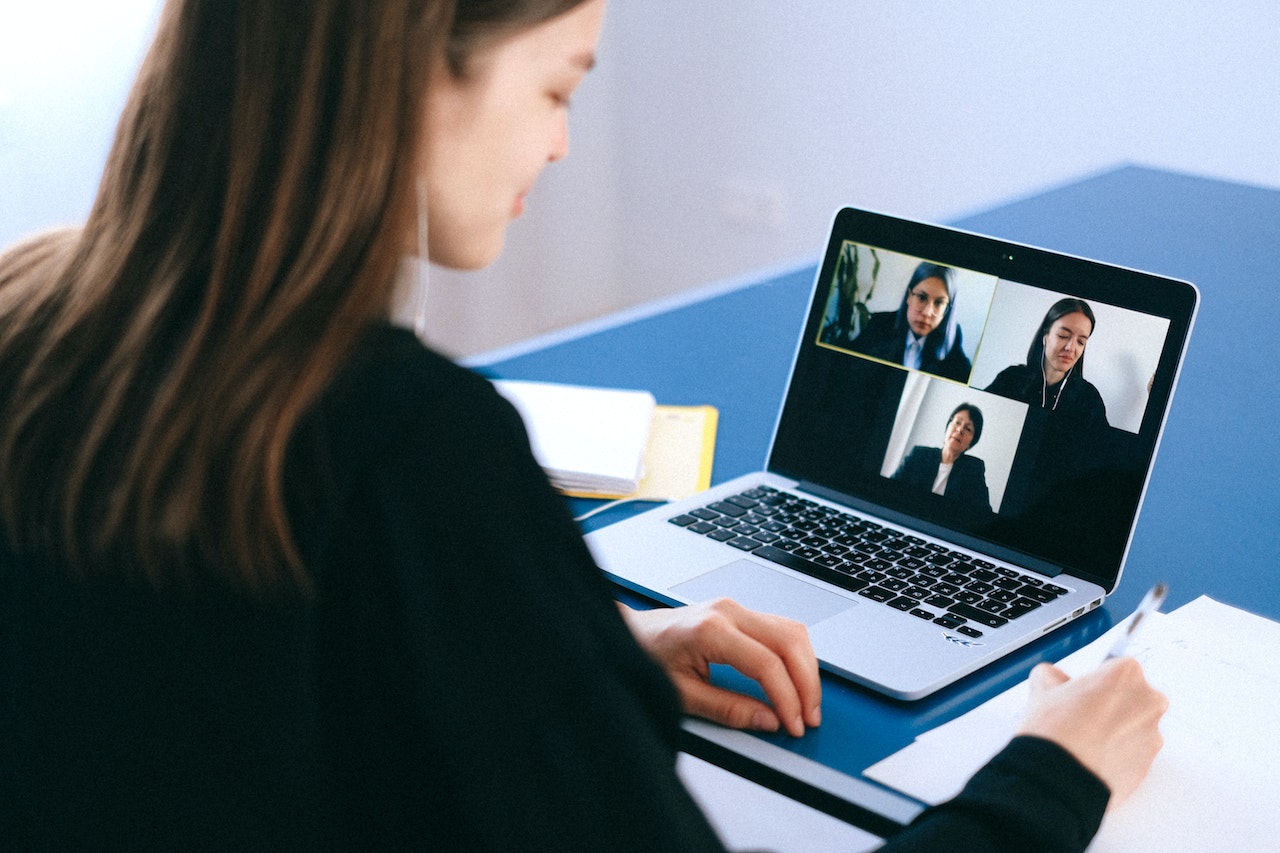 Virtual Presenting is online training that provides the skills and knowledge staff need to present ideas, plans, reports, briefings and more. Some of these skills are the same as the ones used when presenting in person, but there are different tools and formats to be aware of. They can be tricky to understand at first, but this course will help prepare anyone who needs help.
The beauty about doing this course online is that everyone can see the techniques used from the beginning, which makes them easier to understand and practise.
This is a course designed for a small number of participants, making sure everyone has a chance to ask questions and practise the skills they learn in a supportive and engaging environment.
2) How To Run Brilliant And Inclusive Virtual Meetings
The How To Run Brilliant And Inclusive Virtual Meetings course is a fantastic way to equip staff with the skills they need to embrace remote or hybrid working and banish some of the embarrassment of meeting people in this way.
Perhaps it's the lack of a physical presence, but more meetings take place with remote teams than when in the workplace. This takes up more time and we want to ensure everyone can get the most out of their working hours. This course will help do that.
This is a short virtual training session that will focus on delivering key strategies to make online meetings more valuable and efficient. You'll see these techniques from the start when completing this online as many of the same tools and processes are used with online training.
3) Personal And Time Effectiveness In A Virtual World
One of our most popular online training courses is the Personal And Time Effectiveness In A Virtual World, because it offers skills that help not only with work, but also improving productivity outside of it, too. This lets you get more done no matter what you face, or the environment you face it in.
In many ways, the virtual world makes things easier for us. There are tools, processes and resources that let us complete our tasks in the most effective way, but there are also distractions and habits that we need to address before we can unlock our best level of performance.
This virtual training will make use of those lessons from the beginning, by showing just what online environments are capable of.
4) The Exceptional Remote PA
A PA is an essential role in many businesses, creating and maintaining a link between management and colleagues that makes sure tasks are completed and everything runs smoothly. This has been made more complicated with hybrid and remote working, and The Exceptional Remote PA course will make sure they have the skills to keep everything moving as they should.
From action planning to navigating relationships virtually, everyone who completes this course will be bolstered by the skills and knowledge of how to bridge the divide between offline and online from wherever they are working.
5) Leading Hybrid Teams
For those in a leadership role, the Leading Hybrid Teams online training will help with the challenges of working with employees who are based in different locations. It could be another workplace or office, or those working from home - wherever staff are, improving collaboration and informal communication will help the team work as well as they did when everyone worked in a central location.
This is a short, action-based virtual training that will utilise some of the same skills learned to work with participants from many different locations. This provides practical experience of the kind of challenges those in leadership roles face when their workers are remote or hybrid.
6) Mastering The Art Of Virtual Training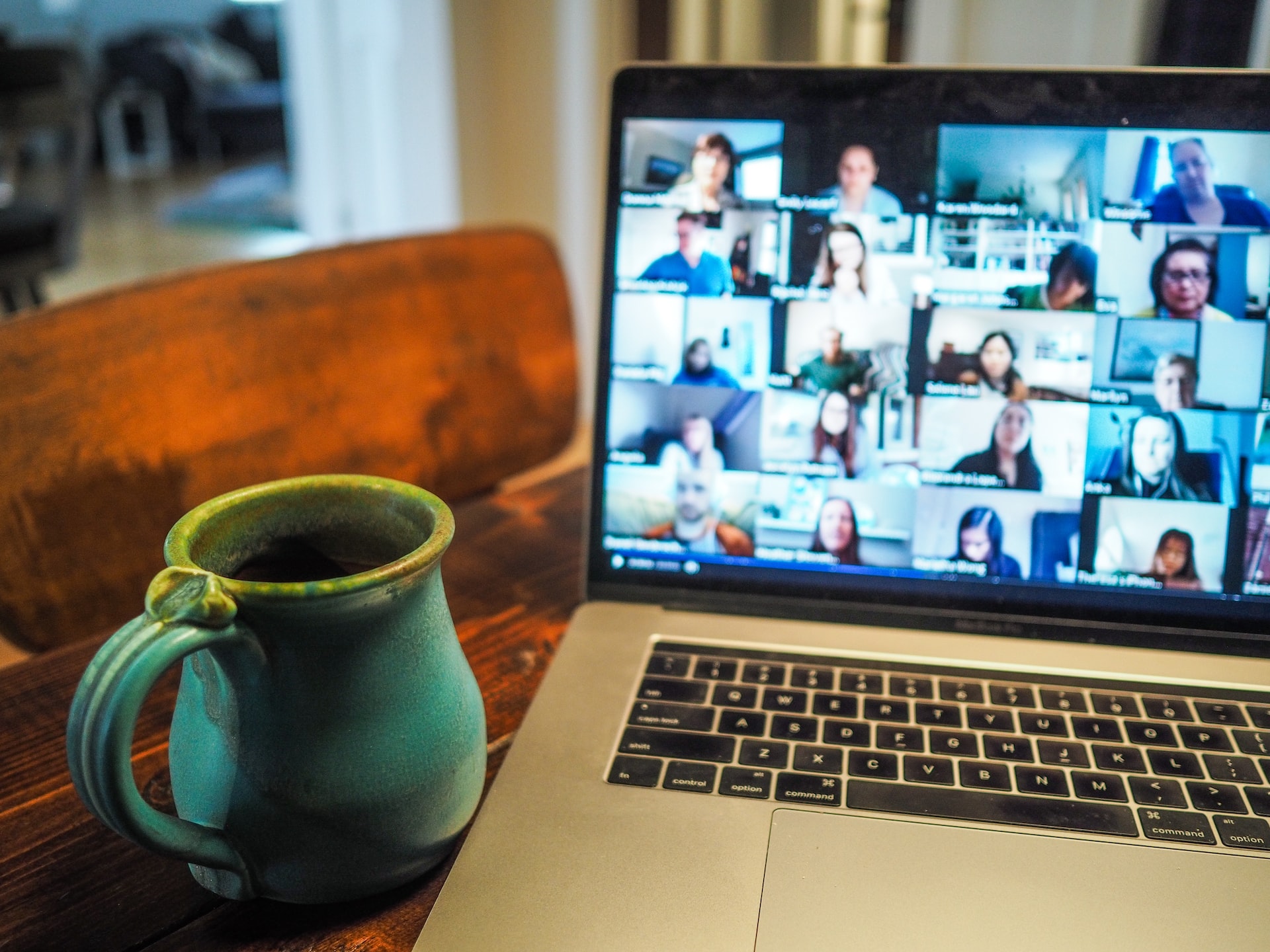 With how popular online training courses are becoming, it's never been more important to make training sessions as valuable as possible to participants. Just like how being lectured can be boring, so can talking to a screen full of people who don't engage. That's where the Mastering The Art of Virtual Training comes in.
Finding ways to engage the participants of online training will make it stand out and help them learn more. It creates a better learning environment, and they can sometimes forget the training is online in the first place. This training course will take the skills learned from conducting training in person and improve them for online sessions.
Find Out More About Online Training Courses To Help Your Staff With Hybrid And Remote Working
Remote and hybrid working are becoming a core part of many businesses, but it can be daunting for some staff to adapt to these changes. Doing everything you can to support employees into a style of working that works for them and your business is essential in getting the most out of them every day.
The right online training courses can ensure that all of your employees are ready to face a hybrid or remote working environment, helping them be at their best every day. Utilising online training can allow you to schedule sessions at the most convenient times for everyone who needs to take part, and can give participants more control over how and where they learn, which is going to help them absorb more knowledge.
To find out more about our virtual training at The Hub Events, contact a member of our team today and we'll help identify the most useful training courses for your needs.