What Are Team Dynamics?
Team dynamics are the factors that underpin everything your team does; they're unconscious undercurrents that establish your team's values - the reasons why you're doing what you're doing, the character traits that are going to help you achieve results, and the type of team players you want along for the ride. Arguably, team dynamics are the most important factor of all behind success.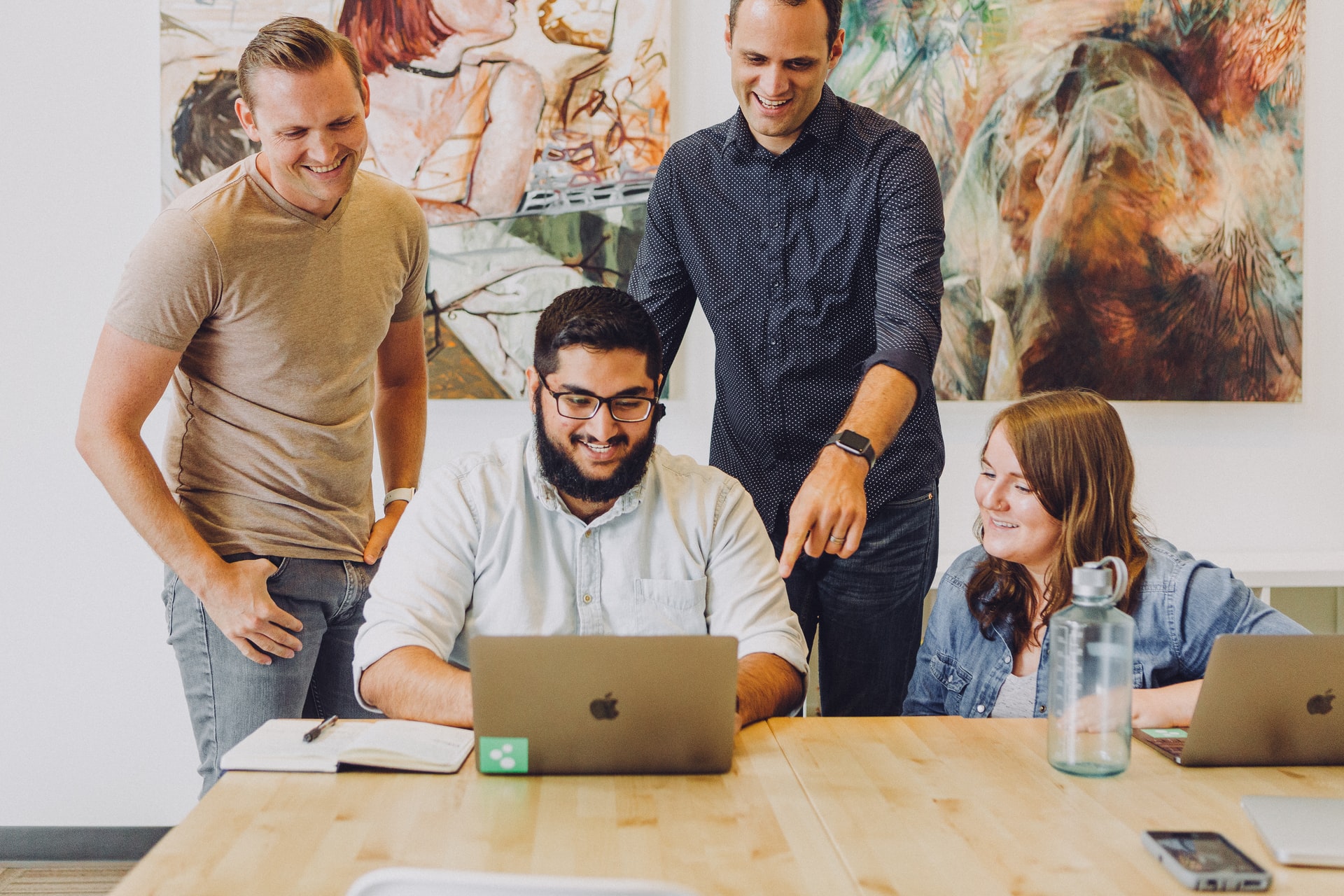 Your preferred team dynamics can define everything from the types of people you hire to whether you encourage office-based or remote working. Examples of team dynamics can include a culture of open communication, ensuring that all meetings are productive, and having a clear path to conflict resolution.
Ultimately, managers want to be creating a positive, inspirational team dynamic full of the ambition needed to drive your team forward. But how do you establish that? Let's take a look.
How To Establish Successful Team Dynamics
The process of establishing successful team dynamics may require a different approach, depending on whether you're managing a team in person, remotely, or via a hybrid model, which is when some tactics like team building days will become all the more important. To establish successful team dynamics, think about the following questions:
Is your team working in line with a shared set of values? It's important to outline the values that you'd like to underpin everything your team does, as these will significantly influence the wider team dynamic. Shape your values around growth, results, service, and wellbeing to make sure you're covering a wide base

How well do you know your team? Take the time to get to know your team, especially if you're taking over from another manager. Find out in 121s what drives individual team members and what their personal goals are. If you come across someone who doesn't fit with the team dynamic you want to create, you may need to think about finding a different role for them, or look into the training options that could help to change their mindset

Have you communicated your company's vision? Make sure all team members are aware of where you plan to take your company in the future, so everyone is on the same page, can see where you're going, and how they as individuals can contribute towards this

Do you have a strong team culture? Creating a strong team culture with your values at its heart is important for morale, motivation, and ultimately success. From team building away days to charity days where you give something back to socials to celebrate successful results, team culture is key to keeping your team feeling valued, motivated, and ready for the next challenge

Do you encourage a culture of transparency? Visibility and transparency should be at the centre of any successful team dynamic. Ask everyone to share their calendars so workers know when they can collaborate with each other without causing frustration, and encourage everyone to share results, both good and bad, so the team can work together to turn performance around
If you're still struggling to know where to start with building your team dynamics, don't be afraid to speak to a consultant, or to refresh your management or leadership training.
5 Team Support Tools To Encourage Team Success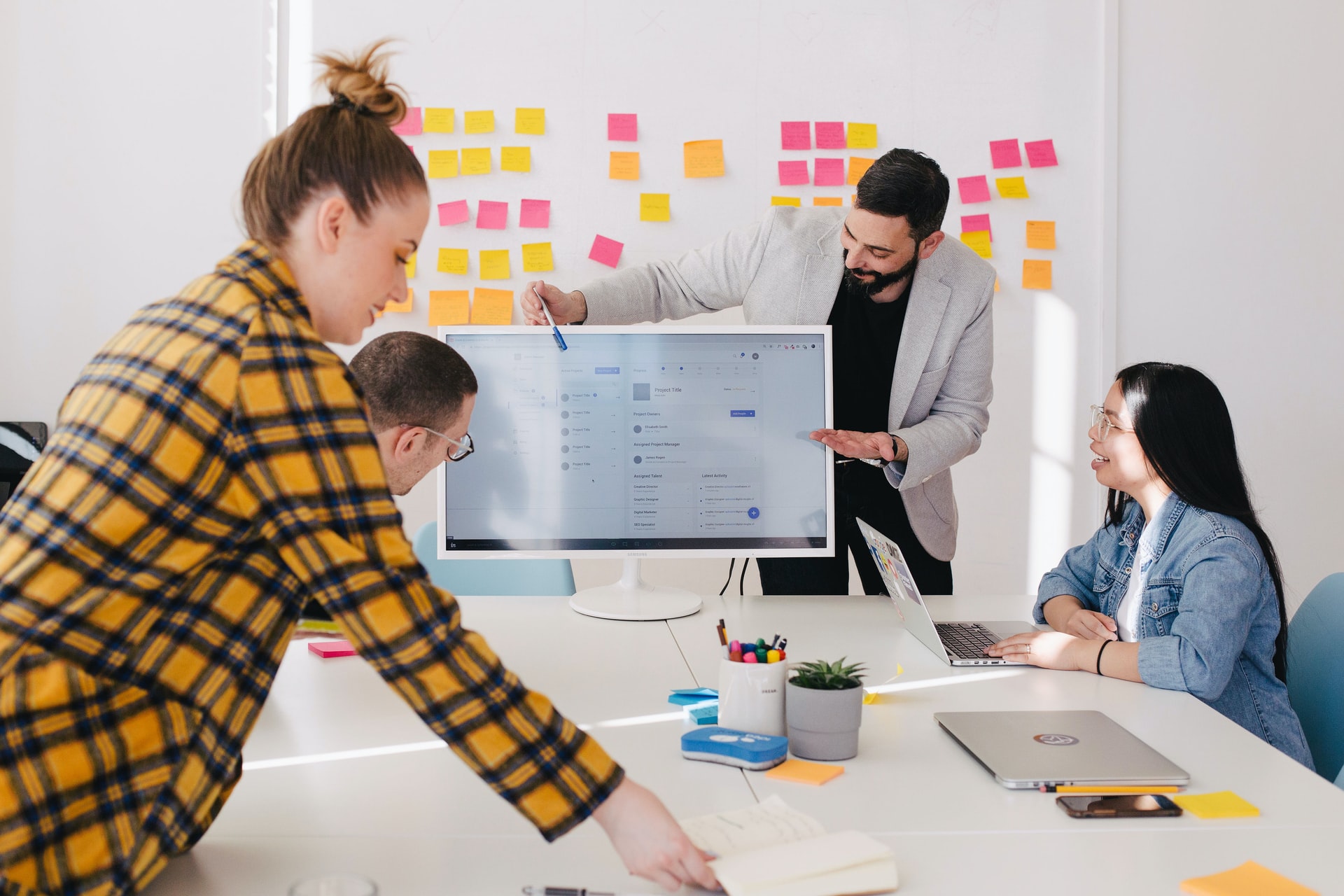 The team support tools that managers put in place are key to ensuring a team dynamic stays successful, so it's important to think about how you're going to do this. From encouraging open workplace communication to providing ongoing training, how you support your team to grow underpins how you nurture your team dynamic, and ultimately how you reach your goals.
1. Foster A Culture Of Open Communication
Open communication is key to success. Ways to foster this open culture include delivering regular leadership updates, staff surveys, and employee forums where representatives from different teams can share ideas for improvements to drive the whole team forward.
As part of a culture where open workplace communication is valued, you should implement collaboration tools that allow for full visibility of project progress. Make sure everyone understands the tools they should be using, can access them, and keeps them up to date so everyone knows where work is up to - something that can help to ease frustration and subsequently support morale in the long run.
2. Provide Regular, Ongoing Training
Offering regular, ongoing training can help to show your team that you value them and want them to reach their individual goals. From marketing and digital courses to finance training courses, check out the range of courses on offer at The Hub Events that could benefit your team's development.
What's more, it's important to make sure your own leadership and management training is up to date too, so you can ensure you're supporting your team in the best possible way.
3. Plan Productive Meetings
Meetings for meetings' sake are never a good idea; build productive meetings into your team dynamic by ensuring every session has a clear agenda and objectives. Try to stay within the scheduled meeting time, and always outline next steps before ending the meeting.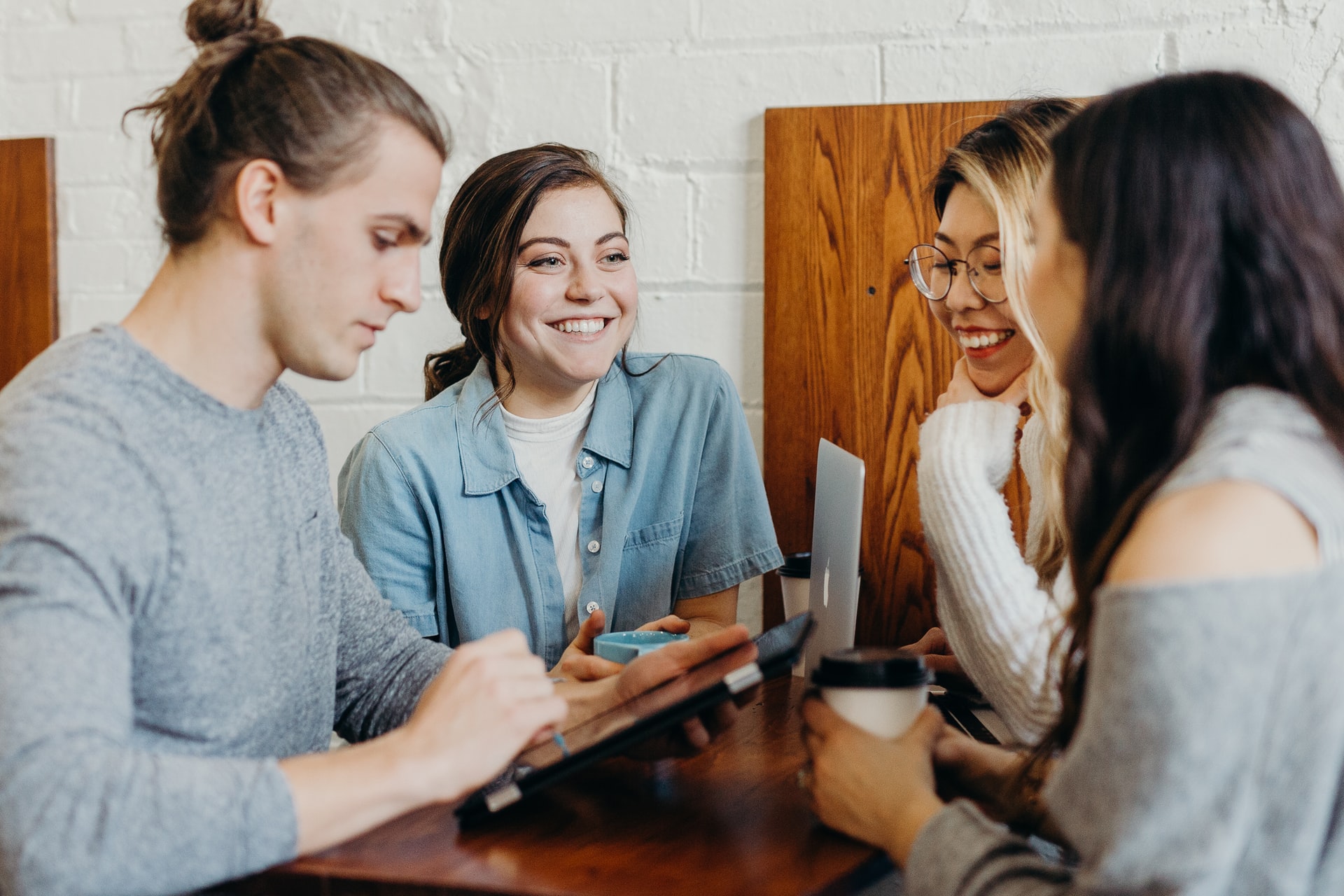 These may sound like simple steps, but they can be hugely valuable to keeping the whole team working together, on track, and moving closer to successful results.
4. Encourage Results Sharing
Encourage team members to share positive feedback and results, whether it's via a virtual channel, during team meetings, or even on a wall in the office where everyone can see them. If staff know that their work will be appreciated, valued, and bring the company closer to its goals, they're more likely to want to give it their all.
5. Check In Regularly
Nurture your team dynamics by checking in with everyone regularly, whether it's via 121s or on a team level. These check-ins should be a place where everyone can share their thoughts on the team dynamic and put them into action to drive the team closer towards success.
Training Courses To Improve Your Team Dynamics
While investing in ongoing training for your team is of course important, don't neglect training for your leadership team either. The Hub Events offers an extensive range of leadership and management training courses to help you support and improve your team dynamics, including Emotional Intelligence at Work. This course is designed to help you understand how people's emotions drive thought processes and decisions, how our emotions can sometimes limit our thinking, and how to develop rapport while reading team members' non-verbal language.
If ensuring all meetings are productive is one of your team dynamics, our How to Facilitate Brilliant Meetings course is ideal, as it's designed to equip you with the skills you need to keep meetings on track, and how to keep the whole group's attention even when not everyone is actively participating.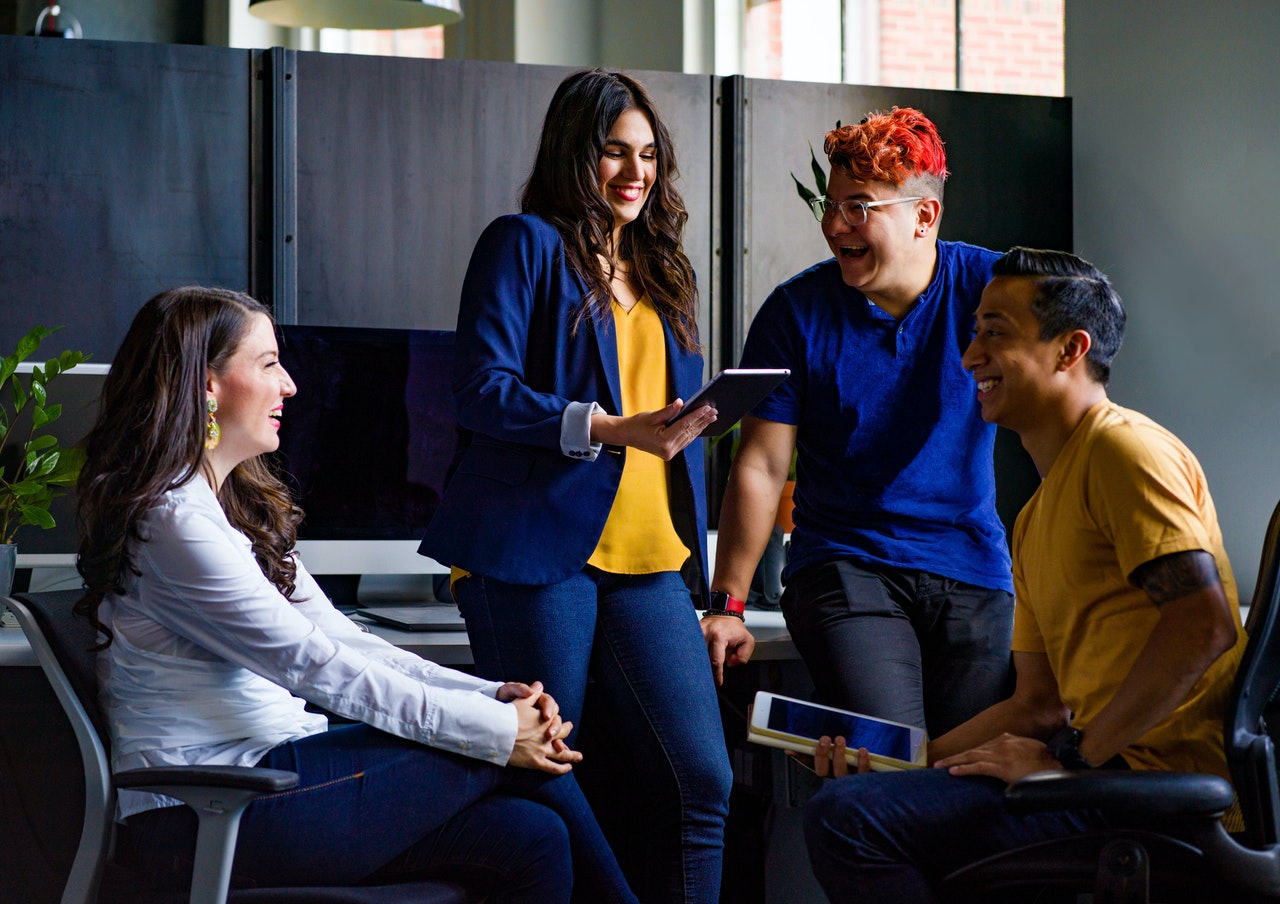 Learn how to bring your whole team together in our session on Leading Hybrid Teams, designed to help you create a successful team dynamic without any physical boundaries. This course covers how to keep virtual meetings engaging, and how to communicate and collaborate across physical boundaries.
And if you do come across challenges within the team that are threatening your team dynamic and need resolving, you may benefit from our Manage Bullying, Conflict and Performance course. It covers how to create a culture where bullying and harassment cannot survive, as well as understanding how conflict is triggered in line with common emotions and reactions to change.
Want To Know More About Building A Successful Team Dynamic?
Browse our full suite of leadership and management training courses, which include workshops and sessions where you'll find out more about how to build successful team dynamics.
At The Hub Events, we can even create bespoke training courses for your organisation, so get in touch to discuss your options, or if you have any questions about our offering.