Data published by the Office for National Statistics in spring 2021 showed that around one-third of the UK's workforce was working from home at least some of the time. Many companies have since adapted to offer remote working either full-time or as part of a hybrid working culture.
If your organisation is one of these, you may need to reassess your company culture to ensure it suits your evolving needs, and so all team members feel part of a common cause.
What Is Company Culture And Why Is It So Important?
Your company culture should define:
Your company's values

Business goals

Your overall purpose

How employees of all levels should behave at work (regardless of whether they're working in an office or remotely)
Each of these should be clearly communicated to existing staff members, and new hires should be made based on their alignment with these values to ensure everyone is contributing to creating a strong culture. When implemented effectively, your company culture should represent who you are as a business, its goals for the future, and a clear path for getting there. It's this clarity over company culture that can enable a business to grow and move forward.
A strong company culture is essential, as it should underpin every touchstone of your business, so it's vital that leaders workshop and communicate the culture clearly with the whole team.
When you're all going to the same office day after day, company culture can be easier to see; it's often reflected in the aesthetic of the environment, the visibility of leaders, and feeling physically part of a team. When you're working remotely, a strong company culture is arguably even more important, but it can be more challenging to communicate, and harder for everyone to feel a part of. Throw hybrid working into the mix too, and there's a risk of some team members feeling integrated with the culture, and some feeling more cut off.
However, the onus lies with leaders and directors to instill a clear company culture, so everyone still feels as though they're working towards a common goal, regardless of their working location.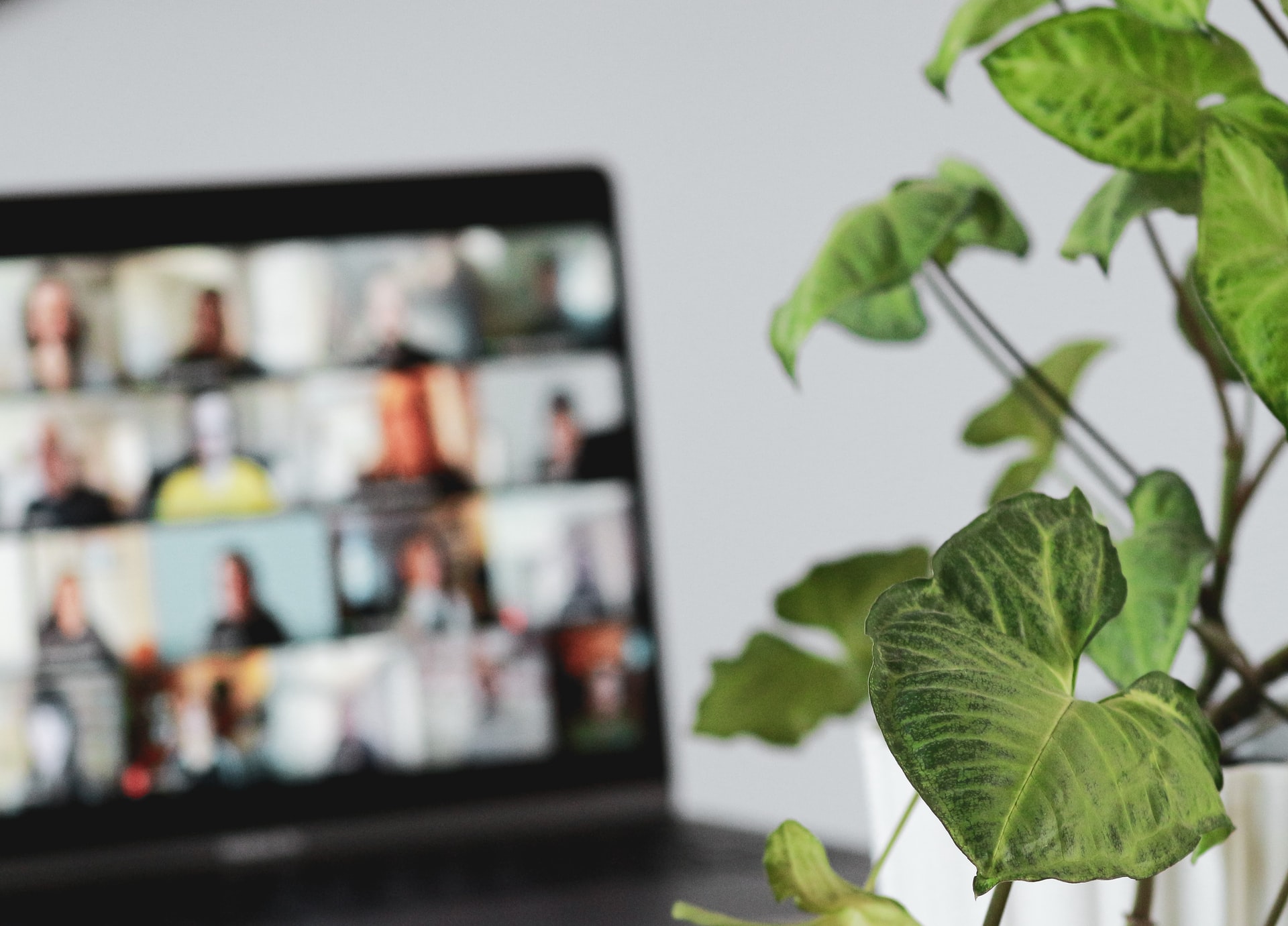 What Challenges Does Remote Working Present?
Remote working has many benefits for employees when it comes to creating a healthier work-life balance, but it can have disadvantages for fostering a positive company culture that everyone feels part of. These challenges include:
Reduced Collaboration
Most of us thrive on human interaction for the support, motivation, and entertainment it brings us. When working remotely, communication is limited to virtual calls and instant messages, which can feel impersonal - working from home can feel like the ultimate silo.
Encourage employees to assign 5-10 minutes at the start of every virtual call for small talk to create a more social company culture, to prevent anyone feeling isolated from their colleagues.
Blurred Work-Life Boundaries
Traditionally, the office environment has been the representation of company culture, so it can be more challenging to get in that headspace if your desk is also your kitchen table or where your child does their homework.
Help your staff to create boundaries and foster a culture that prioritises work-life balance by encouraging everyone to log off at a particular time each evening and pack their work things away. Suggesting that people dress as they would for the office may also help to get people in the right headspace for work.
How To Build A Strong Remote Work Culture
Successful company culture needs to begin internally and radiate outwards. Here are a few ways you can do this:
1. Create A Valuable Onboarding Experience
Elements of your company culture should be communicated during the hiring process, but onboarding is when you need to clearly set out your company's goals and mission to any new starters. By engaging staff in the culture from the start, you'll be creating team members who are committed to the company's future straight away.
2. Use The Right Communication Tools
Effective communication is integral to a successful company culture, and you shouldn't let remote or hybrid working affect this. Encourage staff to turn their cameras on when doing virtual calls, and consider setting up daily check-ins where everyone can share what they're working on to keep everyone engaged, helping to prevent anyone feeling isolated.
As a wider company, you should also make time for whole team meetings to keep everyone engaged and interacting, and to provide another opportunity to communicate your company culture.
3. Collate (And Action) Employee Feedback
There's no culture without your employees, and a high staff turnover can have a huge impact on morale and culture. It's therefore important to gather employee feedback via regular surveys or workshop sessions where team members are empowered to share their thoughts on company policies and processes.
Sometimes, feedback can be hard to hear, but it's vital to take this on board to find out what's working in your culture and what isn't; if there's a common theme that keeps coming up in feedback, make sure you take this into account when implementing changes. Make sure any changes are communicated clearly too, to ensure everyone's aware that they've been listened to - this is a key part of creating an open, collaborative culture.
How To Reassess Your Company Culture
The world of work has changed dramatically in the last few years, and it's unlikely that it will ever go back to its 2019 status. This means that if you had a clear company culture then, it probably needs reassessing now, to make sure it's fit for the new world of work.
It's natural to worry about what will be lost from your workplace culture if you're moving from an office-based to a remote or hybrid culture, but you should try to focus on what can be gained. For example, employees who are starting work without the stress of a commute are more likely to be in a better mindset when they start work, and they'll feel happier if they have a healthier work-life balance.
If you need extra support navigating the remote working environment to strengthen your company culture for the new world of work, our Remote Not Isolated leadership course is designed to encourage the creation of a close, collaborative team, wherever you're all based.
You'll learn:
What your natural team role is

How to determine your communication preferences

How to improve remote team communication

The importance of clarity when managing a team remotely

How to navigate a challenge within your team remotely
If you have any questions about any of our leadership training courses, please contact us here - we'd love to hear from you!