Ineffective communication in the workplace can lead to misunderstandings, mistakes and frustrations, potentially costing time and profits.
However, good communication skills can be learnt; here, we take a look at what effective workplace communication looks like, and how to improve communication skills across your team.
Why Is Communication Important In The Workplace?
Effective communication in the workplace is important for many reasons, including:
To help you hire the right people

To onboard new staff efficiently

Creating a positive, collaborative culture among teams

To ensure everyone knows what's expected of them and can be productive

To help avoid misunderstandings that can cost time

Happier clients and customers
Good Communication Skills Examples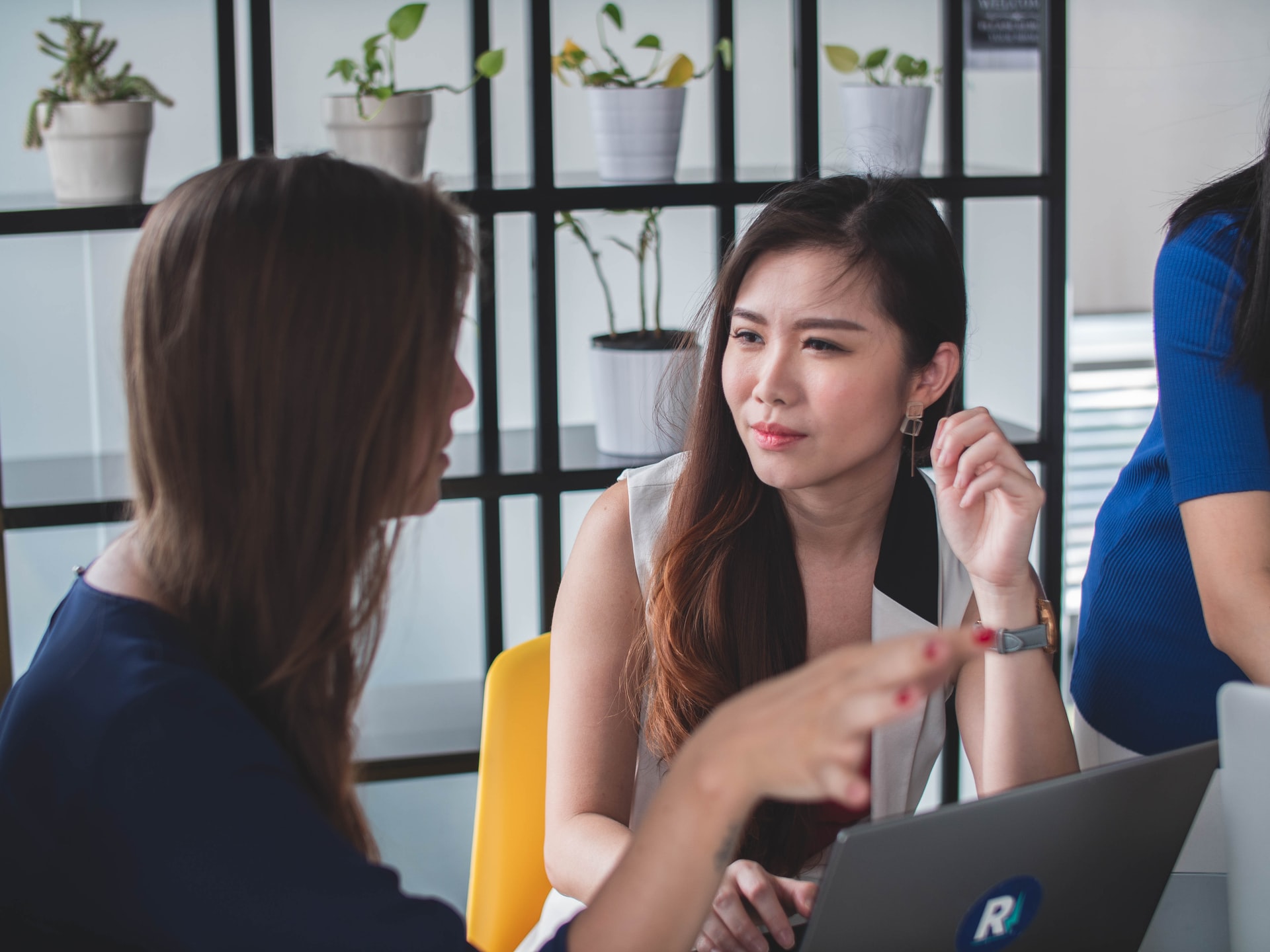 Good communication skills go so much further than your ability to present clearly in a meeting or to type an email that delivers the right tone. Effective communication in the workplace needs to be underpinned by the following:
1. Emotional Intelligence
Emotional intelligence is the ability to understand and empathise with how someone else is feeling.
A high level of emotional intelligence allows managers to recognise when conflict is likely to arise and take the necessary steps to diffuse it before it snowballs. It also allows a manager to detect when a team member may be struggling or need a little extra support.
According to Daniel Goleman in What Makes a Leader (Harvard Business Review, January 2004), emotional intelligence is 90% of the reason for people moving up the employment level, when their IQ and technical skills are at a similar level.
Emotional intelligence is key to effective leadership; get up close with yours with our Emotional Intelligence At Work training course.
2. Good Listening Skills
Communication is a two-way street, with listening (and reading in the case of written communications) just as important as getting a point across.
Effective listening requires you to give your full attention to the other person, without any distractions. Focusing and actively listening can allow you to build stronger relationships with your team, helping them to feel more valued. It can also enable you to absorb information better, and craft richer responses, which can be key to building and maintaining successful working relationships.
3. Confidence
Showing confidence in what you're communicating demonstrates that you believe in what you're saying and are going to act on your words. Confidence also enables positive thinking, helping you to motivate your team to achieve their goals.
You can demonstrate confidence while you're talking by:
Standing tall

Speaking slowly and clearly

Knowing what you're going to say before you start, to avoid any nervous-sounding filler
4. Ability To Give And Receive Feedback
Communicating feedback, encouraging your team members to give it, and responding to it are key factors in effective workplace communication, and require a culture of openness.
One effective way to deliver constructive feedback to a team member is to 'sandwich' it between two positive points, as this may make them more receptive to feedback, without affecting their morale.
But when the tables are turned and feedback is coming your way, you need to put those active listening skills into practice, before crafting a clear response to show that you've listened and are ready to act.
5. Non-Verbal Communication
The majority of our workplace communication is in fact non-verbal, with body language researcher Albert Mehrabian devising a theory that 55% of our communication is actually non-verbal, with 38% vocal, and just 7% down to the words we use. This means that over 90% of our communication is down to the way we communicate and we sound, rather than what we're trying to communicate.
Non-verbal communication encompasses:
Eye contact

Tone of voice

Hand gestures

Posture

Facial expressions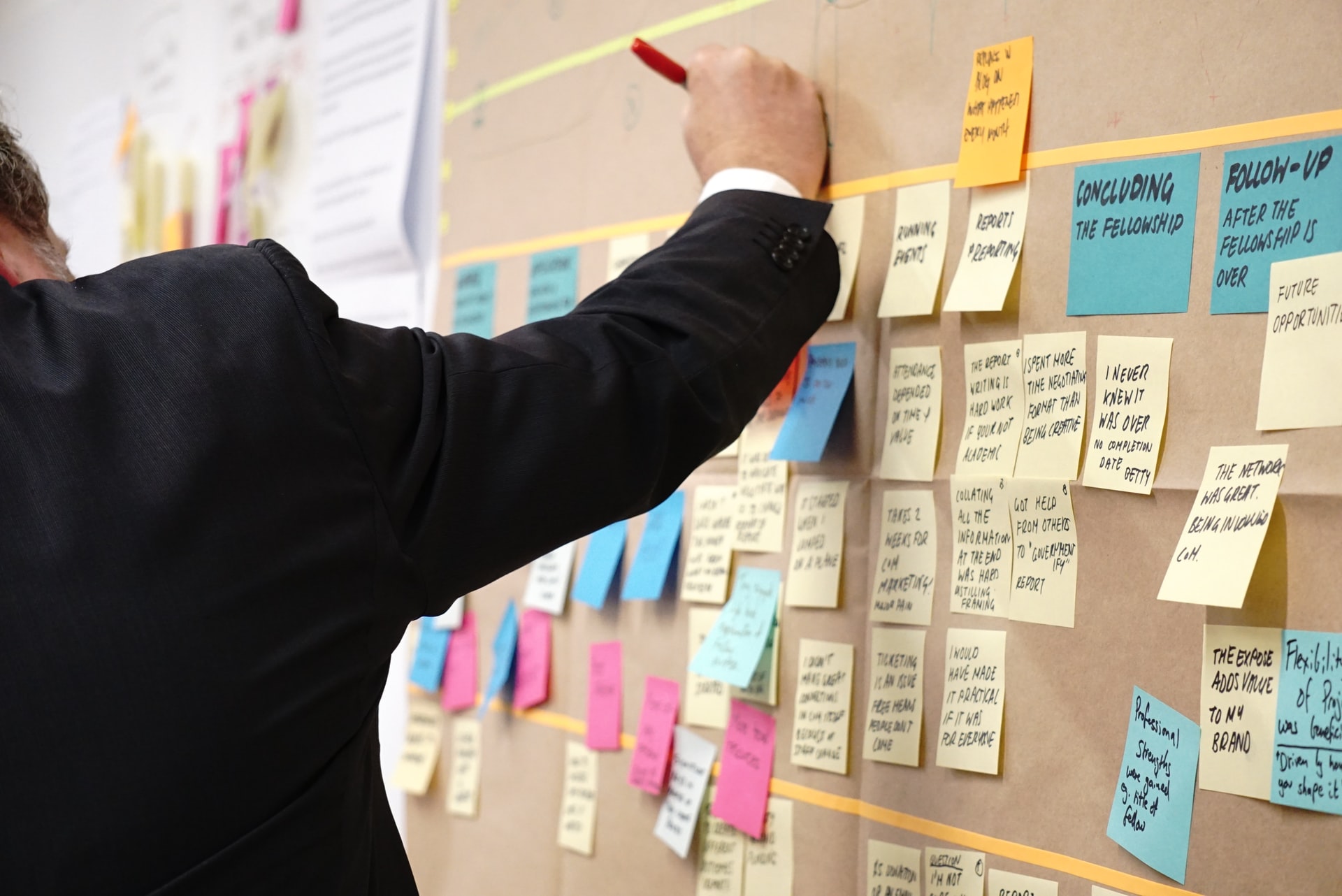 How To Improve Communication Skills In The Workplace
Effective communication in the workplace is led from the top. Leaders need to demonstrate good communication skills to empower their team to do the same. Here are three tactics to improve communication skills in your workplace:
1. Adapt Communication Styles For Different Personalities
Every team member will have a slightly different way of communicating and responding to feedback. Factors including perspective, culture, beliefs, and confidence can all impact this, so it's important to get to know everyone's communication preferences. This will enable you to adapt to different communication styles when needed, so you can create an open, collaborative culture.
2. Encourage Meeting Prep
Try to get into the habit of writing down notes ahead of a meeting so you don't forget any of the points you want to communicate; encourage your team to do the same, as this can help to improve communication and avoid anything important being missed.
3. Consider The Best Communication Method For The Task
If team members are left feeling as though a meeting could have been an email, or an instant message should have been a meeting, that's an example of poor communication.
Face-to-face meetings are always the best option for formal meetings

Emails can be used to plan meetings, communicate agendas, and for meeting follow-up notes

Instant messages are usually fine for more informal communications, but make sure you have anything important in writing so you have a record for the future
The First Step To Improving Your Workplace Communication Skills
If you're not sure where to start with improving communication skills in your workplace, think about the following:
What is staff morale - and turnover - like? Are employees unhappy and stating that they don't feel listened to in exit interviews?

Are misunderstandings a regular occurrence?

Are team members collaborating effectively on tasks?

Do you worry that time or money is being wasted due to miscommunications?
Your answers to each of these questions should help you to recognise whether you need to address communication in your workplace. If you need a helping hand to action these improvements, check out the leadership training courses available at Hub Events.
We offer a range of engaging workshops to transform your communication skills to benefit both your work and personal life. If you have any questions about any of our courses, please contact us here.