Training and development is an essential part of any career. Ongoing training helps employees and team members acquire new skills, which enables them to do their job more effectively, and opens up new opportunities for the future. Professional development can encompass a range of different training, from learning technical, role-specific skills to soft skills like emotional intelligence, presentation and leadership skills that are transferable across roles and industries.
Different Types of Workplace Training
Employee training enables employees to learn precise skills or gain knowledge to improve job performance. This development is a process whereby the manager and employee work together to create a development plan, and most employers offer the opportunity to learn from colleagues, particularly if you're a junior member or looking to change departments or specialism - or progress to a more senior position.
On-the-job training
On-the-job training is done to make sure an employee (or team of employees) can perform the tasks needed for their role and duties. The employee typically performs tasks that are essential to their job role under the supervision of a manager or mentor. The employee may also closely shadow the person giving the training to get a deeper insight into the way they work. Training might be structured in that it follows a well-prepared plan or it can be unstructured with more flexibility.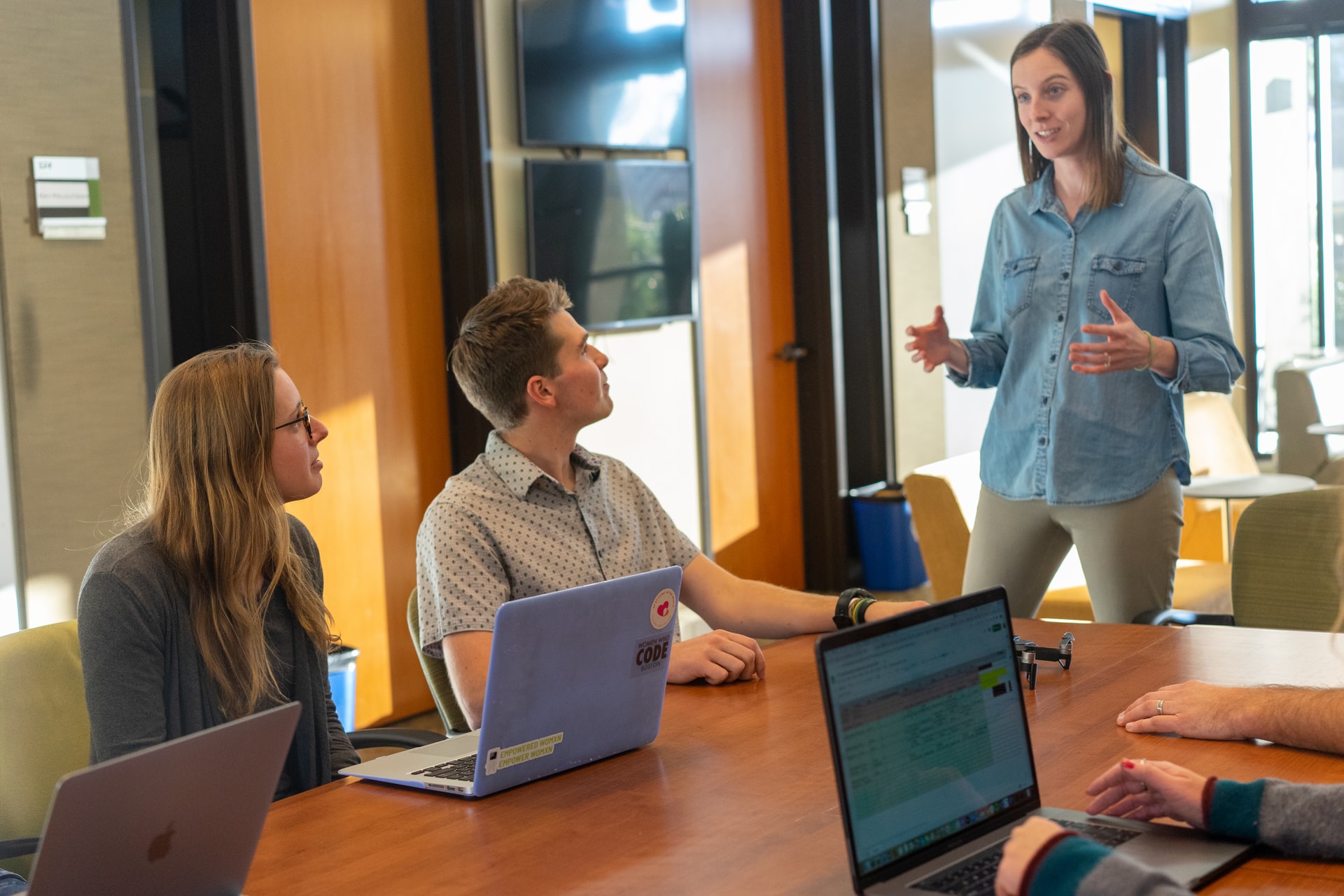 In-house training
In-house training refers to organised sessions delivered within your business by employed experts and specialists. This type of training is usually used to develop skills and solutions for your organisation and teams within it to address a problem or knowledge gap. It can cover anything from working on a culture change, individual skills, or overcoming a challenge. The main benefit of in-house training is that organisations can customise the training they receive to support business needs.
External training
With external training, industry or product experts will deliver training to help with progression, development and solutions. These sessions can be delivered to a number of employees in a business's venue or an external location with people from other organisations and are usually accredited by an independent body. This training can be day-long courses or completed over a long period of time.
Benefits of Training in the Workplace
Businesses often go through a lengthy process to attract and hire high-achieving, talented individuals. Sometimes though, the development halts and business leaders neglect the opportunity to let ambitious members of their team progress further. From creating a strong company culture to increasing job satisfaction and performance, training opportunities are essential for everyone.
Advantages of on-the-job training for businesses
When we think about training in the workplace, we often think of how it benefits the employee receiving the training. However, offering training opportunities and clear development paths brings many benefits to employers too. Employers who offer training for their employees are more likely to improve their business and prosper in the future. Let's take a look at some more benefits of training for businesses:
1. Experienced members get teaching and leadership experience
Research shows that teaching other people is one of the best ways to learn. This is because you need to fully understand a topic or a technical skill before explaining it to others, and by doing so you're consolidating existing knowledge. This is a great way for more senior members of your team to adopt responsibility and practice their communication and leadership skills. Investing in your current team members also shows you value their knowledge and input, meaning you can promote talent internally.
2. Get the best from all members of the team
Offering training opportunities means employees learn both role-specific skills and soft skills. It enables them to realise their full potential and allows them to find new areas they might have an interest in. Most employees want the opportunity to adopt more responsibility and do good in the business.
Naturally, as an employee develops with training, they will do their job to a better standard and will become more productive. As employees become more adept at working beyond their main duties, they can branch out and fulfill more business obligations, becoming more willing to go above and beyond. As employees grow, companies grow along with them and vice versa. Stronger employees means a stronger company which is likely to stand out in whatever industry you're in.
3. Improved employee retention rates by setting clearly defined goals
Employee development is key for engaging and retaining high-achieving talent. Employees need to know that they have a prosperous future in your company. If they don't feel like they do, they'll simply look for it somewhere else. A great way to understand employee goals is through frequent communication. Ask your employees about their short and long term goals. What skills do they want to gain in the company? Where do they see themselves next year or in five years?
This can be as simple as creating an open environment where employees feel comfortable coming to you with their ideas. Or, it might prove more fruitful to hold one-to-one meetings with staff members and understand their goals on an individual basis. This way long-term employee goals and development becomes part of your monthly performance conversations.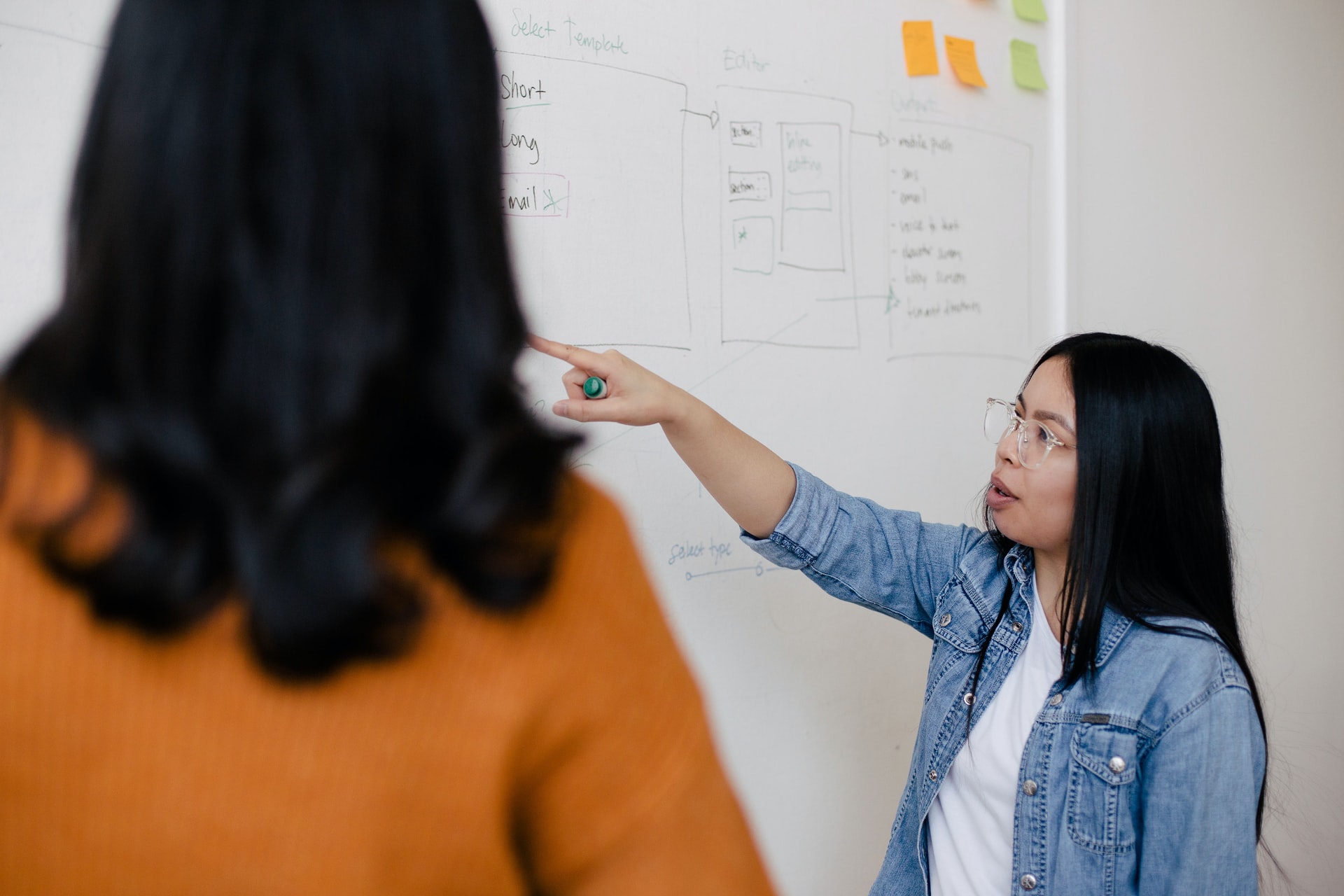 Advantages of on-the-job training for employees
Ongoing training is essential for both new employees and longer serving staff members. Research shows that employer investment in staff is key to company success. For employees, opportunities to develop bring increased motivation and productivity, wage growth, and increased happiness. Some more advantages of training and development opportunities include:
1. The ability to identify strengths and weaknesses
New learning opportunities give employees the chance to delve deep into the way they work and think about their strengths and weaknesses. If supported through this, team members are more likely to act on their strengths and openly work on their weaknesses. Another benefit is that employees will begin to feel more confident as they gain the skills that allow them to navigate different business challenges.
2. Feeling supported by senior members of the team
Employees will feel supported if they have a clear point of contact in the form of a mentor or a senior. This is especially important for new hires or people at the start of their careers. The business environment can feel overwhelming at first so a supportive system ensures team members feel comfortable knowing they can ask questions and raise concerns. It also gets team members working collaboratively, bringing the team together to learn as a whole and reinforce your organisation's vision and values.
3. Increased job satisfaction
We all know that no one arrives at their new job and is completely satisfied. We are always aspiring to our future ideal and in order to achieve that we need exposure to new situations. Research has shown that structured and well-prepared training activities in a training program will result in an increased job satisfaction. This also influences employees attitude towards the job such as motivation to perform well and commitment to do their best.
In House Training With The Hub Events
We hope you have found this post on workplace training interesting and useful. We offer a range of training courses, as well as in house training where we can help you close the skills gap. We'll arrange a call to talk about your needs and expectations. During this, we'll explore your current organisational processes and pinpoint the skills gaps you need to work on and how to priortise it effectively. Then, we will work closely with relevant members to action the plan.
We can tailor all courses to the specific challenges of your organisation, or design a unique course just for business. If you have any questions about the courses and training opportunities we offer for employees, please get in touch with us. We are dedicated to providing the best training opportunities that will transform businesses in a range of aspects. We look forward to hearing from you!