However, as good as in-person training is, there's no denying online training is growing in popularity and there are plenty of benefits to choosing this approach for your - or your staff's - development.
The team at The Hub Events takes a look at why online training is such a good choice for so many people, and how you can make sure it works.
The Debate Around Working In-Person And Remotely
Ever since the Covid-19 pandemic forced a change in working patterns and habits, there has been strong discussion over the pros and cons of staff being present in the workplace or working remotely. As the rules were relaxed, this only grew as a number of workers found the new working practises to suit their needs and lifestyles.
The calls to return to the workplace are growing, and it's causing a rift in some organisations, with even governmental departments coming under scrutiny for the number of people in the office.
Ultimately, it's down to each business, manager and team to find what works best, but there are implications beyond just where staff are working from.
The Difference In Working Patterns
Being present in the workplace is still seen as the norm for many people and businesses, and it is a good way to keep teams together. There's a social element, too, as people can see and interact with each other. Managers also find it easier to hold their teams to account, and this can help everything run smoothly.
For remote workers, there's a lot more freedom and autonomy. Workers are relied on to be honest and truthful about what they're doing. Results don't lie, however, so even working in other locations it will become clear if there's a problem. Communication tools have helped keep teams connected even over large distances, and utilising these resources can help any business.
How Does This Affect Staff Development?
In the past, workplace training was arranged by bringing experts into the business to ensure staff had the skills and knowledge they needed to keep up with the latest tools, processes and trends. This was combined with in-person training courses at other locations where people from multiple organisations would attend.
While this is still possible with remote working, the trend has skewed to offering more training courses online, which can reduce some of the barriers people might face in attending. Much like remote working in general, this relies on having the right technology and tools, but it opens up a lot more opportunities if utilised correctly.
Why Is Staff Development Important?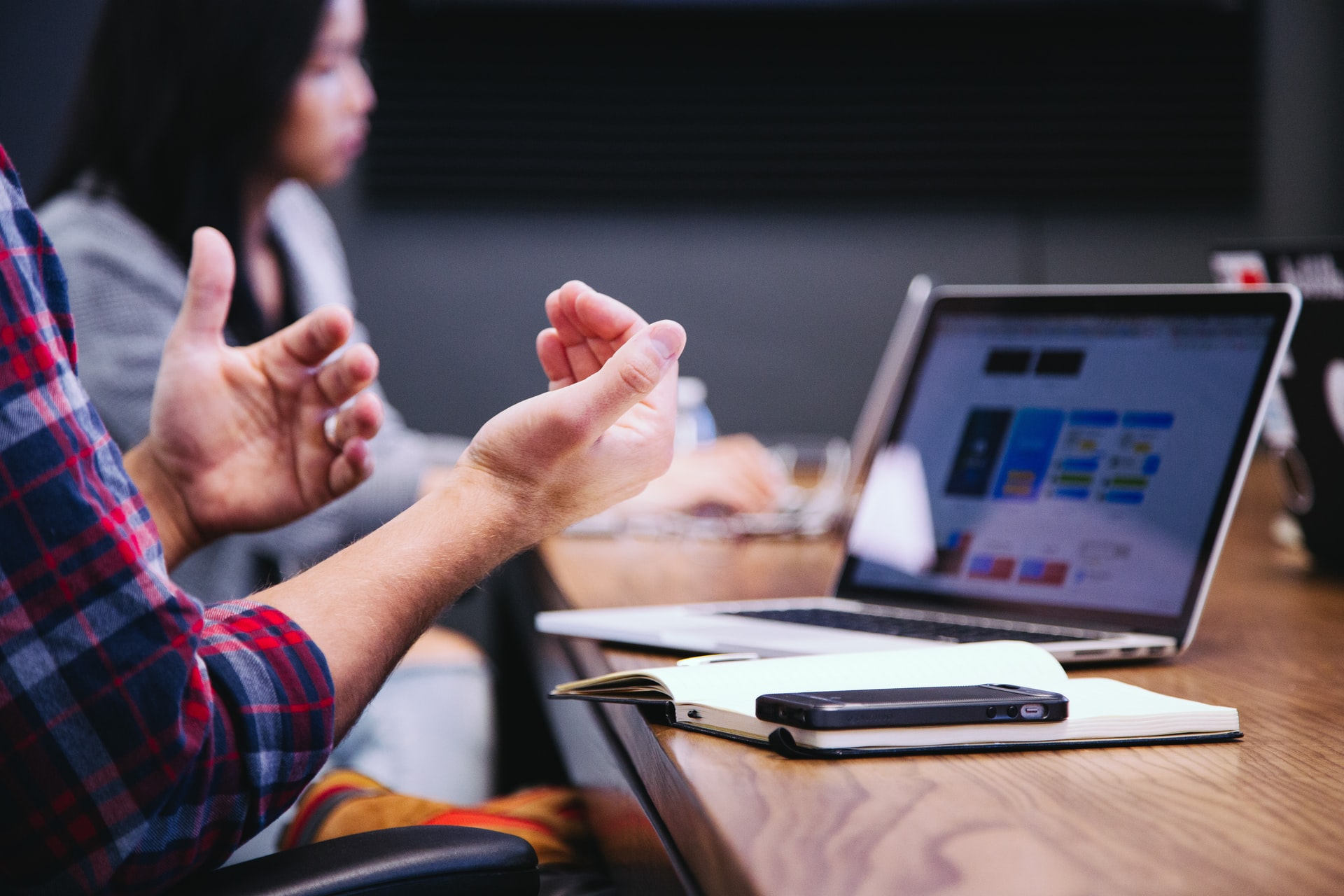 A business that doesn't invest in their staff is doomed to lose them - and fall behind their competitors. Every organisation is in a competition to provide the best products and services to their customers, and the staff that create or provide what people are looking for are the key link.
Whether it's training on a certain tool, process, or methodology, staff development can make sure every member of a team is able to complete their job to the best of their ability. It also helps employees reach their next goals, which makes them more engaged and likely to work harder.
Investing In Staff Improves Loyalty And Engagement
When there's a clear plan in place for staff development, it's proof that you - and the business - values each employee. There are benefits to both sides; employers get workers that are better equipped to complete their tasks while staff gain new skills and experience that can help them move into higher, more senior roles.
This will make staff more loyal, as they will see clear growth and a progression plan for them, so they're less likely to want to move on where they might not get the same attention. These people are going to work hard, support the business and help in more areas than you might have expected.
Workplace Training Improves Their Skills
The most obvious benefit for a business to invest in staff development is the growth in skill and expertise on a subject, which will benefit the company in many ways. From learning tools and processes to theories and core skills, there's very little a good workplace training course can't help with.
Identify the courses that can help employees grow, and that growth will be reflected in the business, whether it's in sales, customer interactions, interteam collaboration - or any other number of metrics. When you have the best staff, the business prospers and every team can spur others on.
Business Productivity And Efficiency Increase
With the right training courses, your staff can deliver impressive results. A part of deciding what online training is suitable is looking at what will benefit the employee - how they want to progress in their career, the job they're doing - but also the areas you think your business can improve on.
Once you've identified these areas, you can find the right training and select the best employees for it. This will then lift those areas up, boosting productivity, efficiency, and expertise in that area, team and the company as a whole.
Organising Workplace Training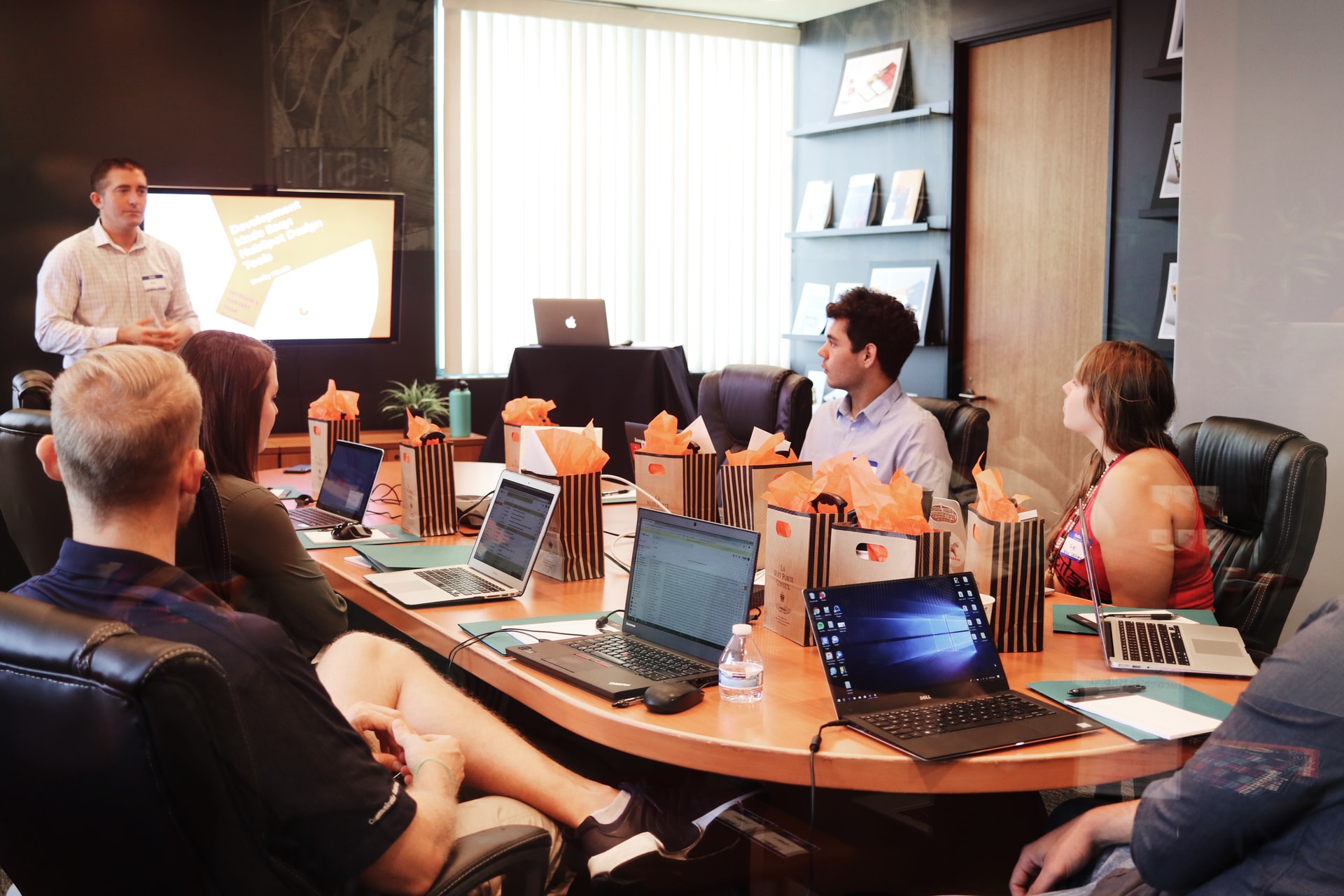 Whenever you plan to organise workplace training that takes place in the workplace - or an external location - there's a lot to organise. For workplaces with remote or hybrid working patterns, this becomes even more complicated, as excluding employees who aren't in the office is not only damaging to morale, but it could harm the business if those people would most benefit from the course.
Hybrid training courses are an option, but the trainer can only focus on one group of people at a time, which makes it hard to keep everyone engaged. When training is needed, choosing between online courses and in-person events is the best course, along with everything that comes with them.
Ensuring Every Participant Is Available
Every employee has a schedule for their tasks, and when people from different teams or departments are interested in, or required to, attend a training course, it can be difficult to find a time that suits everyone. In some cases, it isn't possible to just move things, as this will impact other people across the company.
Coordinate with staff and managers to adjust workloads, tasks, and deadlines to make sure there is less pressure on the staff attending the training. The benefits you'll see from their attendance is worth the extra work.
Bringing Everyone Together
One of the challenges of organising workplace training is making sure everyone who needs to participate is together in one place. With remote working meaning some employees are far from the workplace on a daily basis, organising a time for everyone to be together is harder than it used to be.
This also means supporting people with travel arrangements, having the right equipment and supplies available, and the space to accommodate everyone who's taking part in the training. It's a lot of moving parts to manage, and the larger the session, the more things there are to organise and keep track of.
Finding A Format That Works For Everyone
For in-person training courses, it is often the trainer that decides the format that will best allow the participants to learn what they need. This is done with a lot of feedback taken on board, but no matter how much the format is tweaked and altered, it is never going to suit everyone because there are a lot of different ways of learning.
That means it's a case of working for the majority. Good trainers will adapt within the sessions to ensure everyone leaves with something, but it's on the participants to make the effort, too.
It's not always easy to know what works for your staff, but by talking to them, and listening to what they have learned from past experiences, you can help them find the best way forward.
The Advantages Of Online Training Courses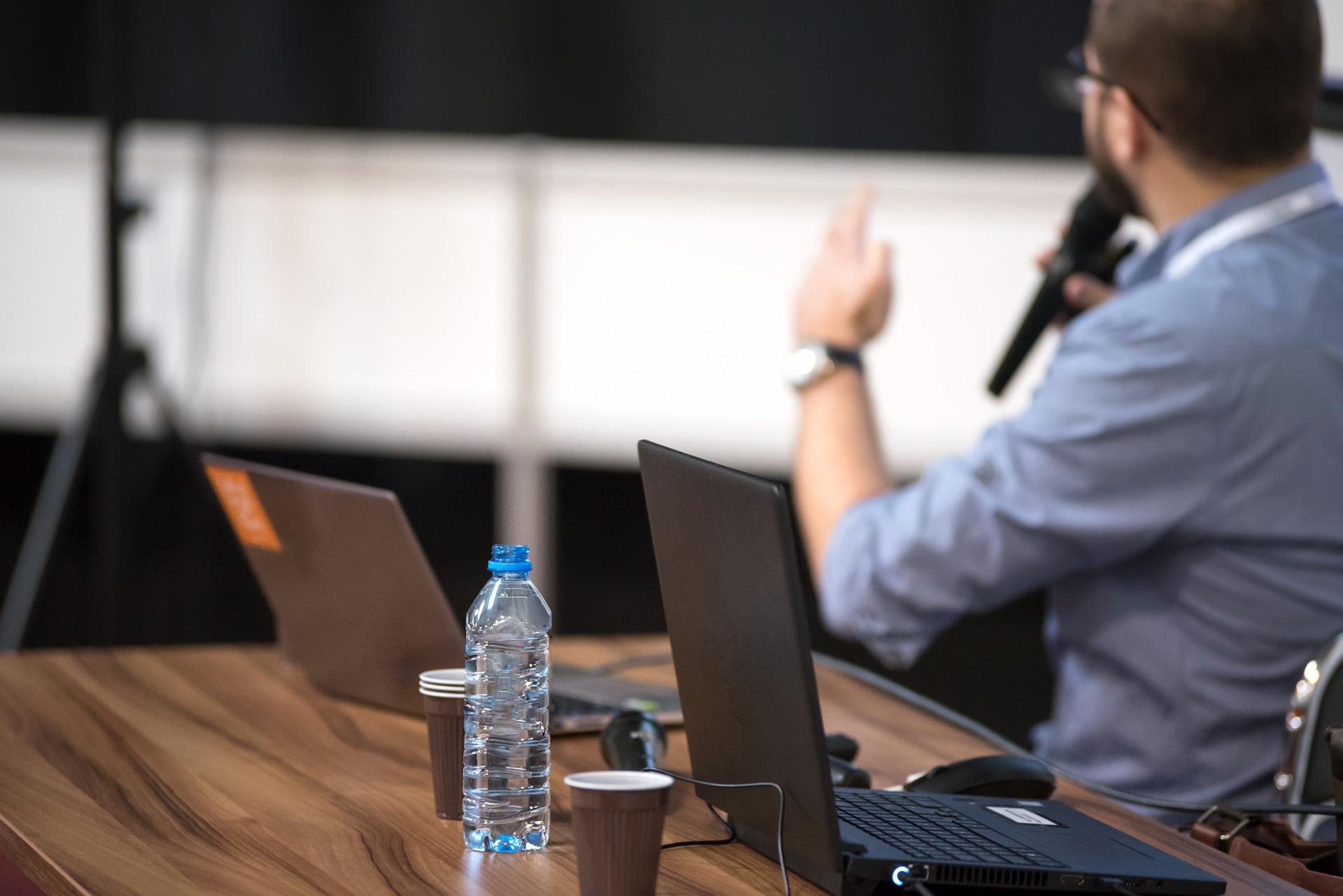 Online training courses deliver the same content as in-person events, but in a different format. There are a lot of advantages to choosing a training course delivered online compared to in-person training - to both the attendee and the business sending them on the course.
Knowing the benefits of online training can make it an easier decision to make, but the most important factor is how comfortable someone is online compared to in-person. Some people thrive through remote settings whereas others want to be in and amongst other people. Understanding this can help anyone make the right decision, but even the most extroverted staff can have an engaging and interactive experience through online training.
Complete Online Training Courses In A Preferred Environment
With online training, participants can choose where they want to be when completing the course. This removes the need to be in an unfamiliar or uncomfortable environment, with the right ergonomic equipment and setup to make sure you're in the best position to be productive.
Especially for online courses that are not live sessions, staff can take breaks when they feel is best, take their time to absorb the information given and take notes at their own pace. Being in an environment of their choosing can help relieve any anxiety they might be feeling, too.
Reducing The Associated Costs
There's a cost for most online courses, but that's all you have to pay for. In-person courses will include travel costs, food and drink expenses, and in some cases there will be accommodation to pay for, too. All of this can quickly add up, making the course a lot more expensive than initially thought.
Online training courses allow you to avoid all of this, and focus just on the cost of the course itself. That can instantly increase the value and make it more worthwhile when justifying the cost. In a time where excessive spending should be avoided, this is a good balance to strike.
Easily Accessible Resources
Online training often comes with digital resources for participants to use and refer to - and these can be easier to access in the future the paper versions. There's no risk of damage or loss, and they can be shared with others who might be interested in the course's content in the future. Most importantly, they can be used to refresh the people who completed the course.
Whether these are documents, videos, media or something else, there are plenty of ways online training courses can engage participants and ensure they're getting the most out of any course they complete.
Accommodating Individual Needs
With online training, it's easier to accommodate individual needs. That might be adapting to different learning styles, group sizes, feedback or any number of factors, but trainers can communicate with each participant to find out what teaching method or style to use for the best results.
Video conferencing, one-to-one sessions, private messaging, group chats, interactive documents, and more are all tools and formats that can be used in an online training session, and people can often feel more empowered to participate without having to shout over each other or feel like they might be ridiculed for voicing their thoughts.
How Can You Get The Most Out Of Online Courses?
Online courses and training are going to be different than attending similar events in person, but that just means new opportunities.
While it might feel strange to be working in front of a screen instead of being in a room, you can take advantage of being in comfortable and familiar surroundings. Anything that you might forget to bring, or that isn't offered, you'll be able to find.
Cameras can be switched off to give yourself a break, and if the course material is a recording, you can move through it at your own pace rather than trying to keep up - which is incredibly helpful when taking notes or when you want to repeat a certain part.
At the same time, do make sure you interact with others during the session, as part of the reason external training courses work is the new experiences and views you gain from others during the event.
Find Out More About Online Training
Online training can be a quick and efficient way to upskill staff in any business, helping them feel valued and able to progress in their careers. While helping your organisation improve through better equipped and prepared employees, investing in staff helps secure their loyalty and engagement, so you can reap the benefits of what they've learned.
Whether you're looking for online training for your employees or for yourself, the benefits of online courses are clear to see, and the logistics can be much easier to arrange. With a fantastic range of courses across different specialisms, we're confident that The Hub Events has something for everyone, from long-term courses to shorter ones. Speak to a member of our team today to find out how our online training courses can help.